The Ultimate Shaving & Grooming Kit!

Regular price

$ 59.00 USD

Regular price

$ 99.00 USD

Sale price

$ 59.00 USD

Unit price

per

Sale

Sold out
Regular price
$ 59.00 USD
Regular price
$ 99.00 USD
Sale price
$ 59.00 USD
Unit price
per
Sale
Sold out
Introducing the Rockwell Razors Ultimate Grooming Kit, the perfect companion for anyone who values quality grooming and self-care. Crafted with precision and designed for superior performance, this kit is designed to provide the ultimate shaving & grooming experience.

At the heart of this kit is the adjustable Rockwell razor, meticulously engineered to deliver a smooth, close shave like no other. With its adjustable settings, this razor ensures a personalized shaving experience tailored to your preferences, allowing you to effortlessly achieve the perfect shave every time. And with the included 100-pack of blades and the Blade Recycling Tin, you'll have an ample supply to keep you looking sharp for months to come, all while having a secure and hygienic storage solution for your razor blades.
The kit also comes with a pure stainless steel Rockwell Manicure Set. From trimming nails to shaping cuticles, this set has all the tools you need to maintain clean and well-groomed hands, because attention to detail is what sets a true gentleman apart.
The kit includes:

1 x Rockwell 2C / 6C / 6S / T2 razor (You can choose from any one of these Rockwell Razors)

1 x 100-pack of 

Fully Recyclable Stainless Steel blades




1 x Blade Recycling Tin

1 x Pure Stainless Steel Manicure Set
Share
View full details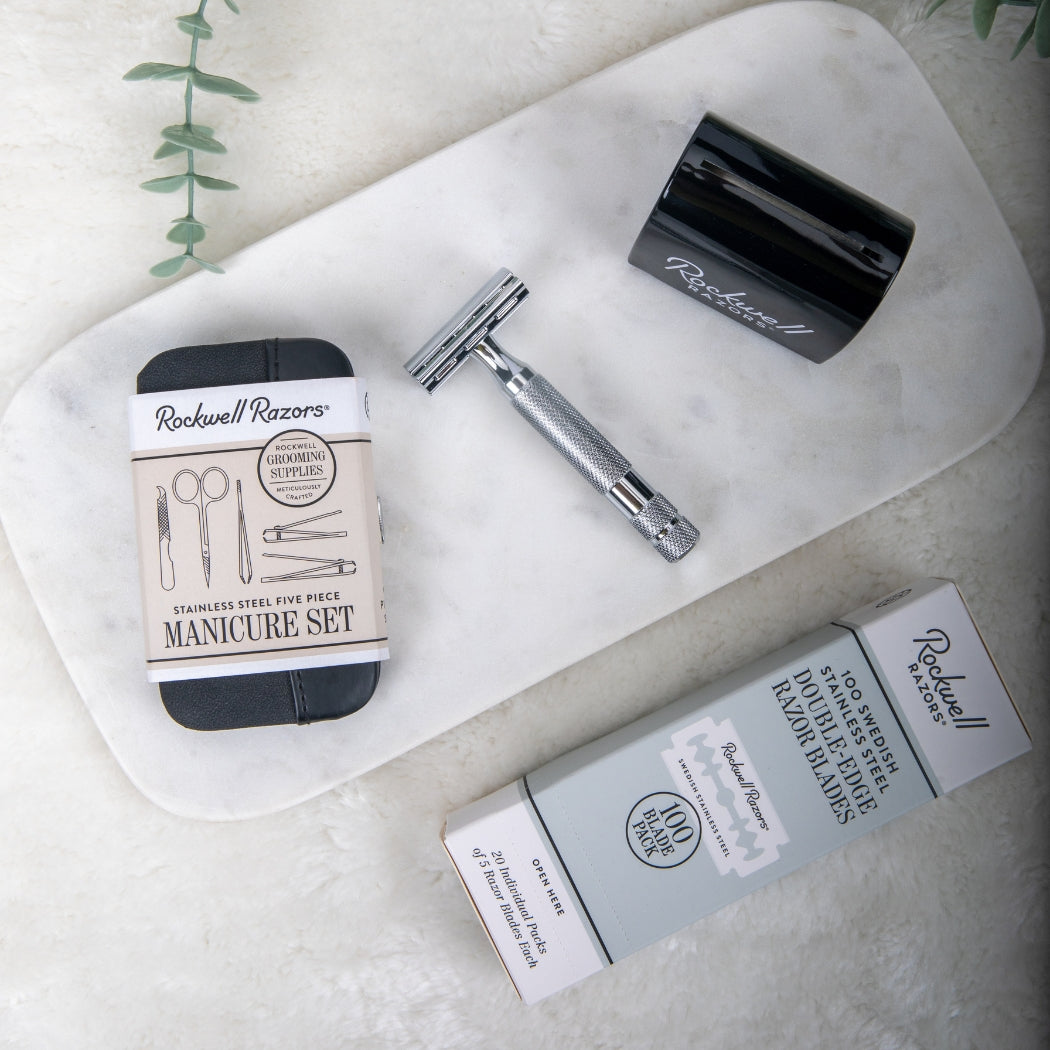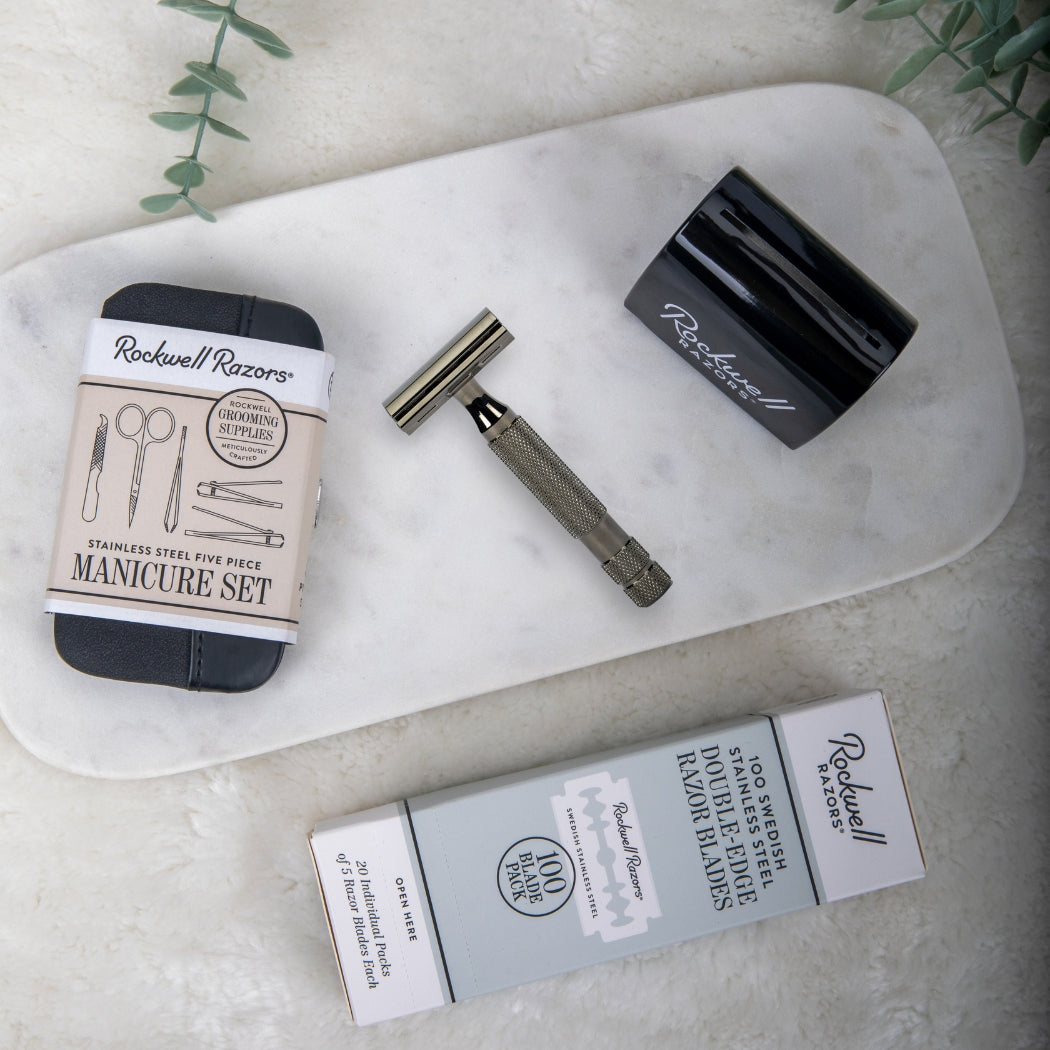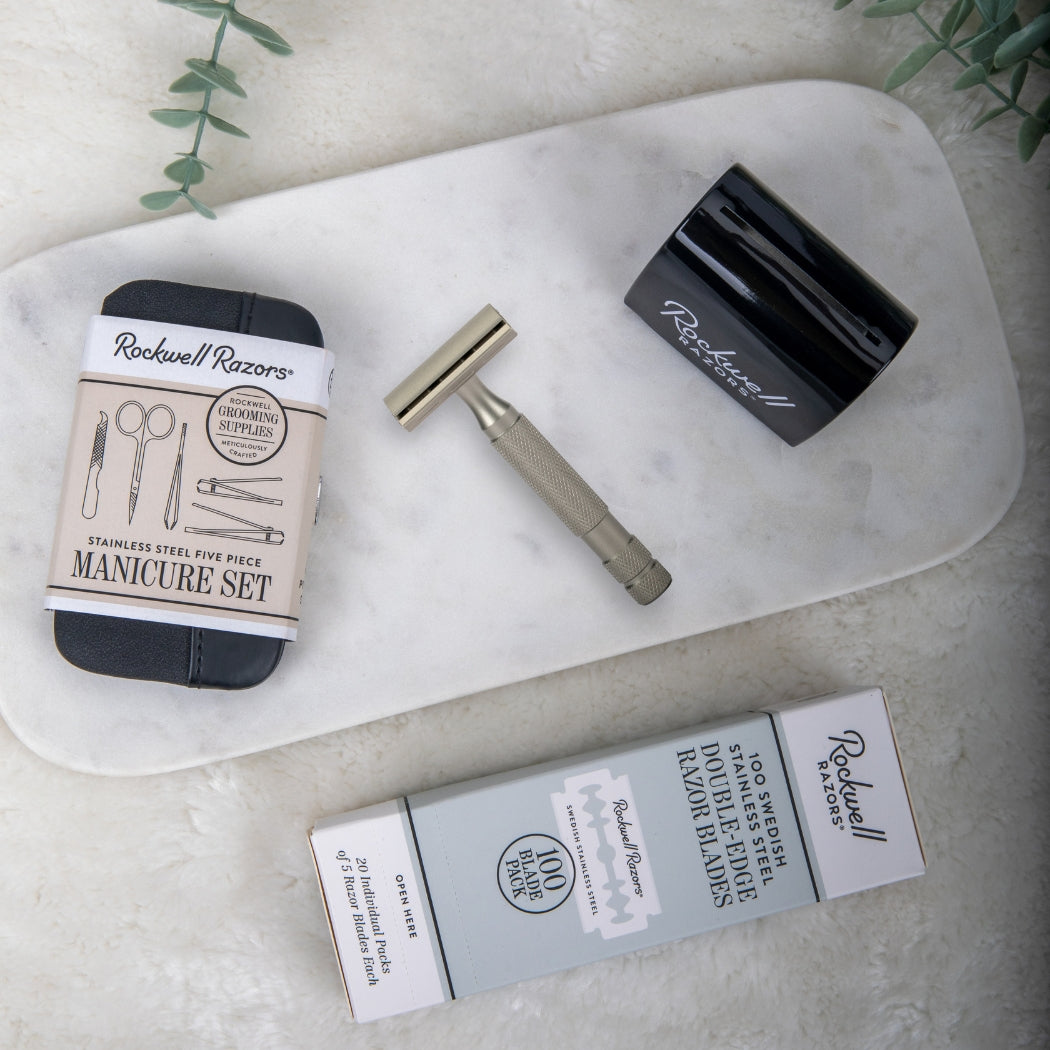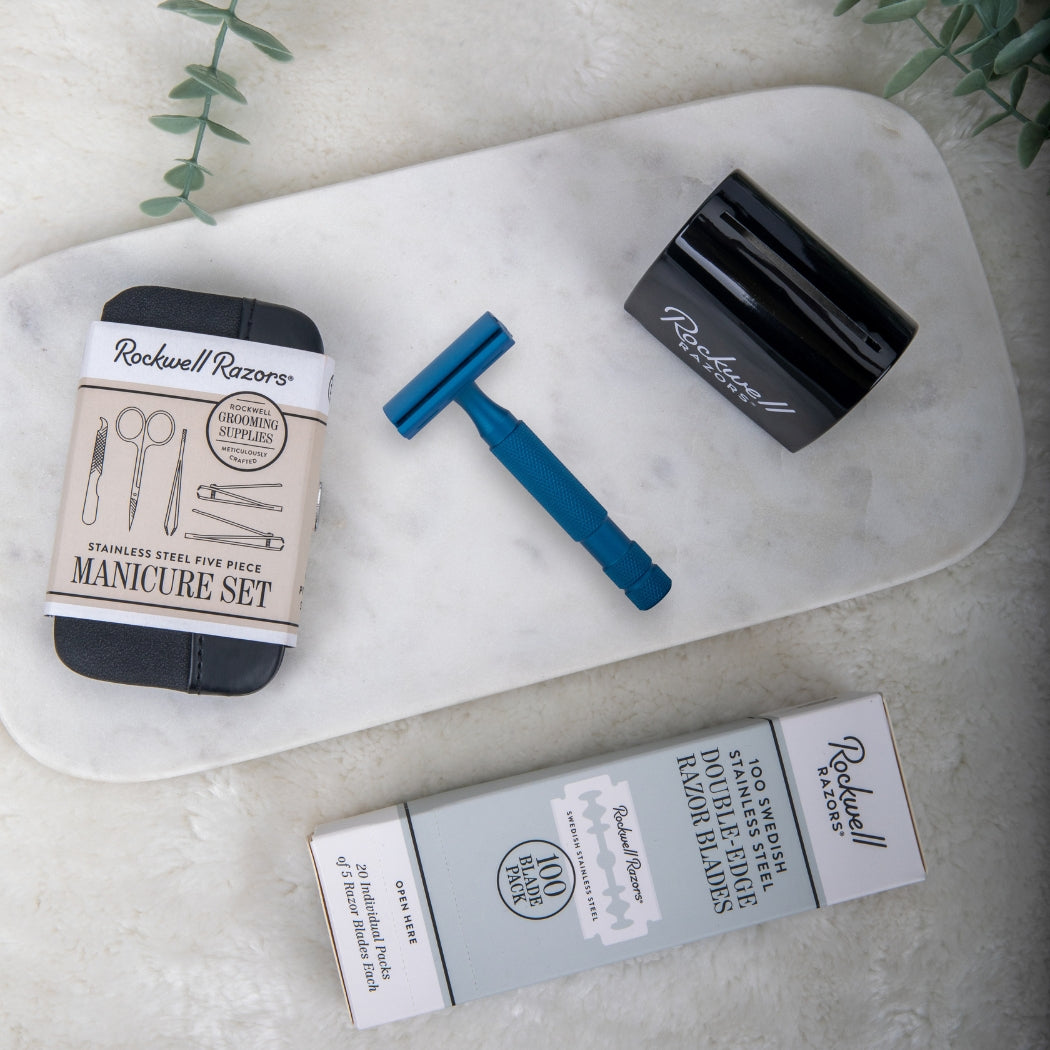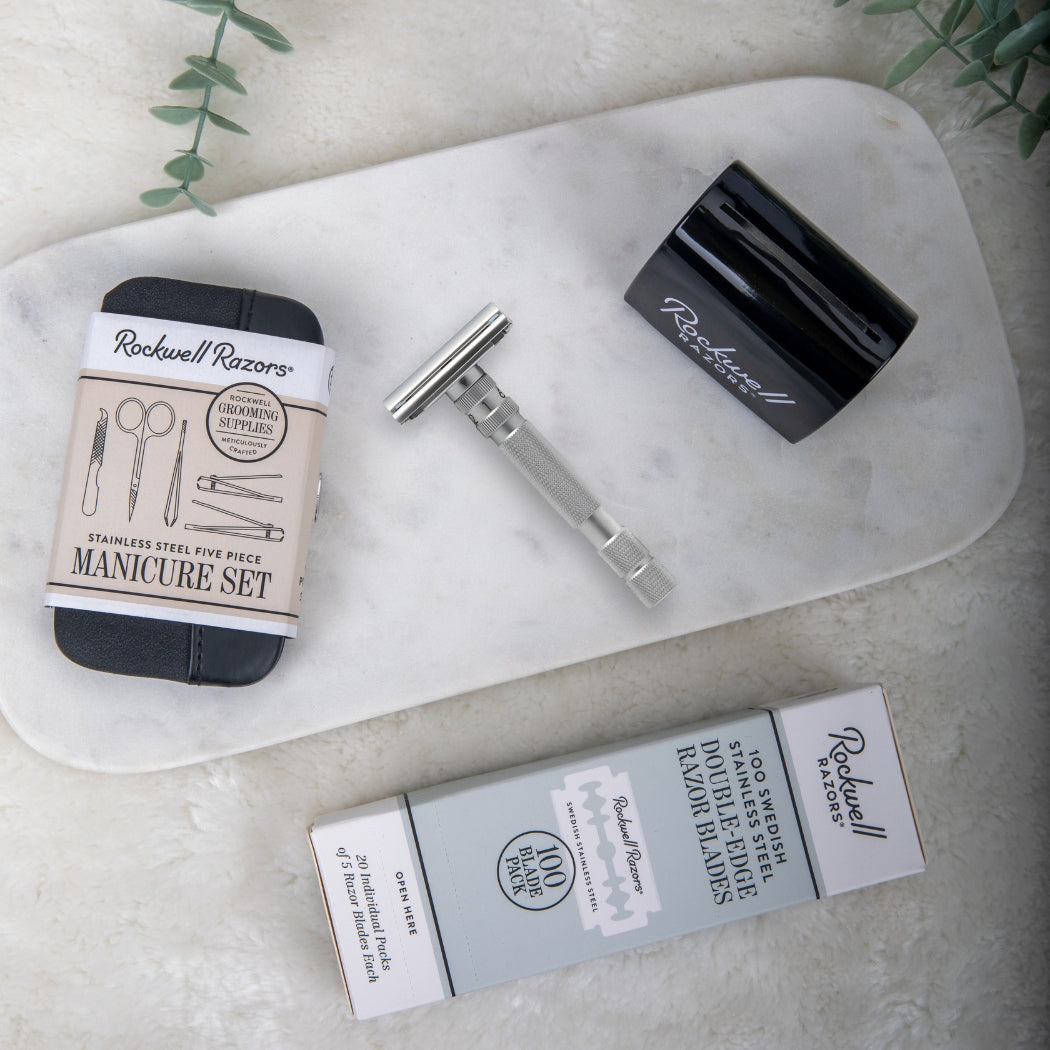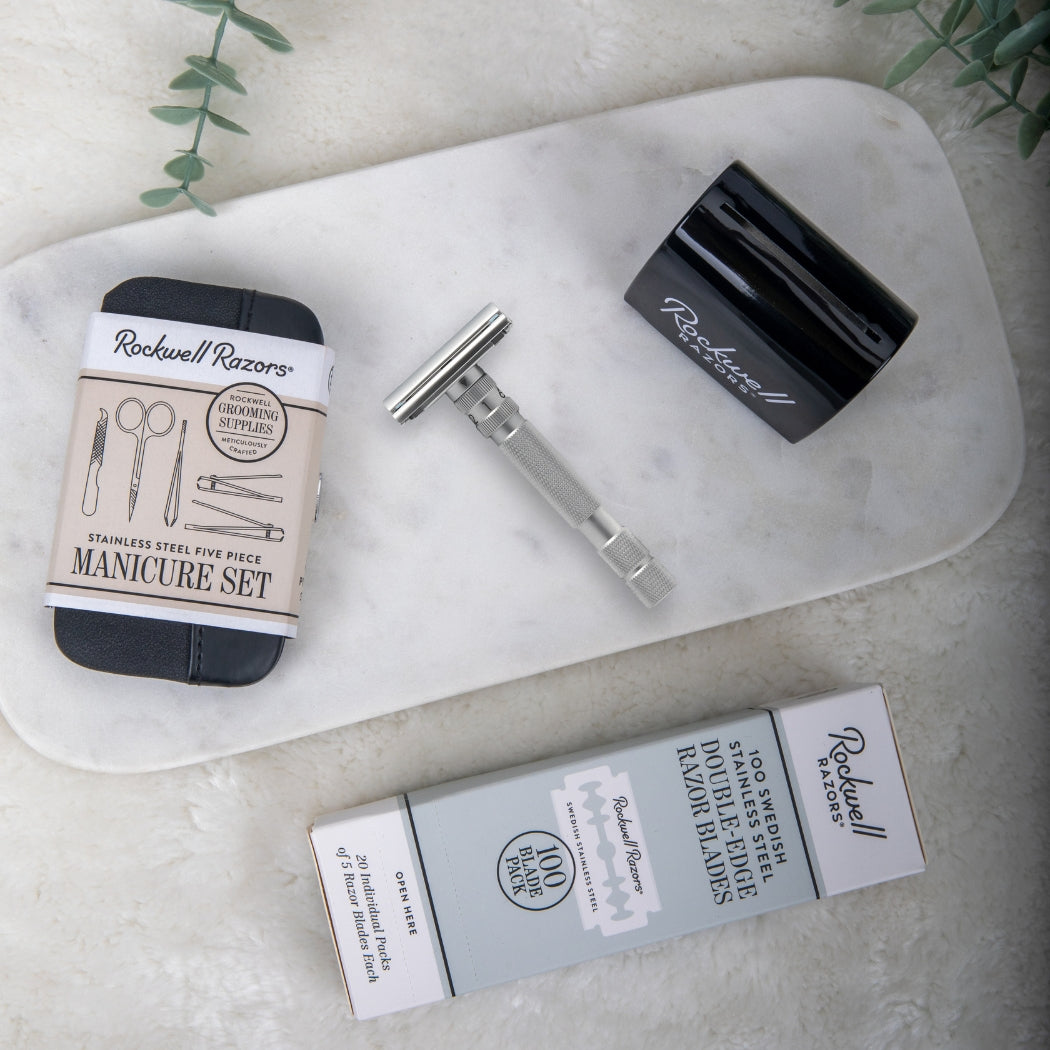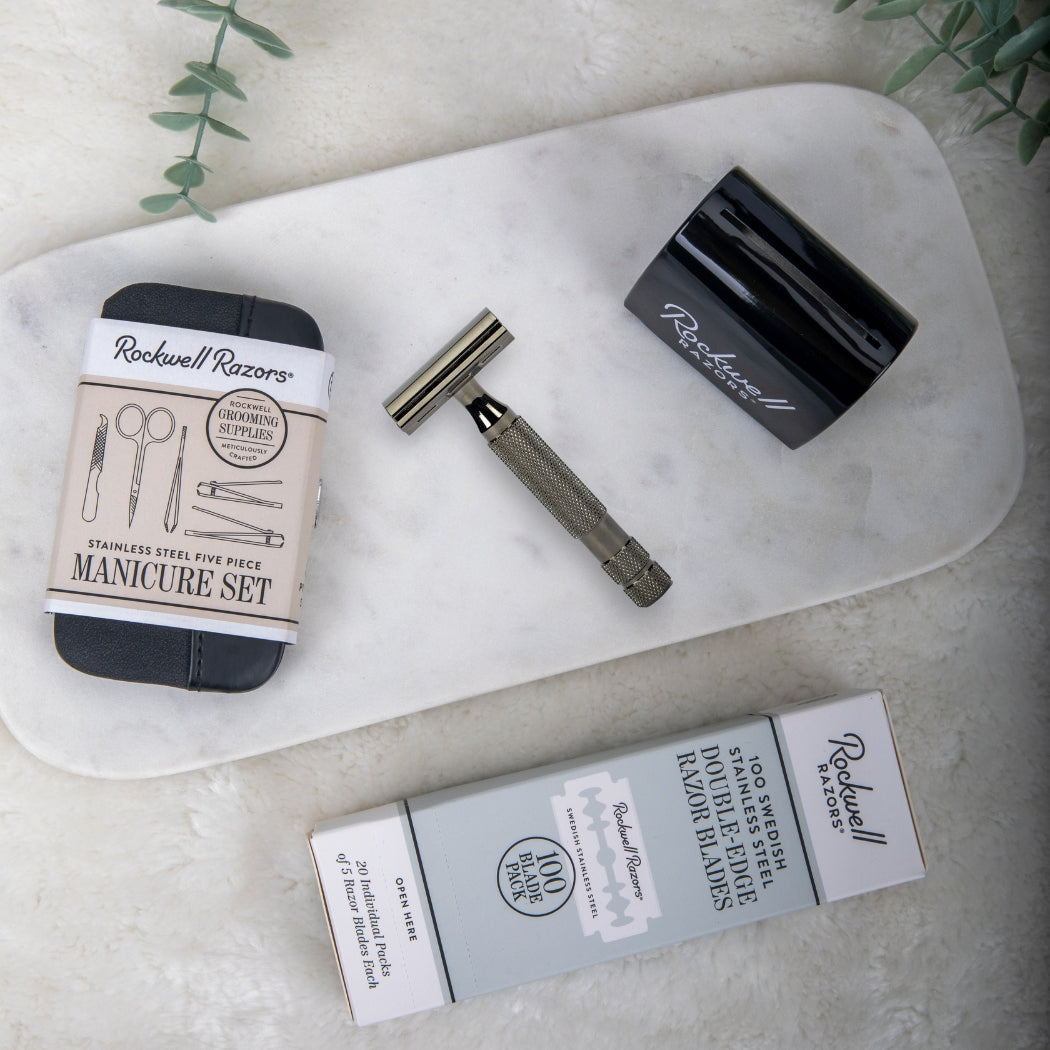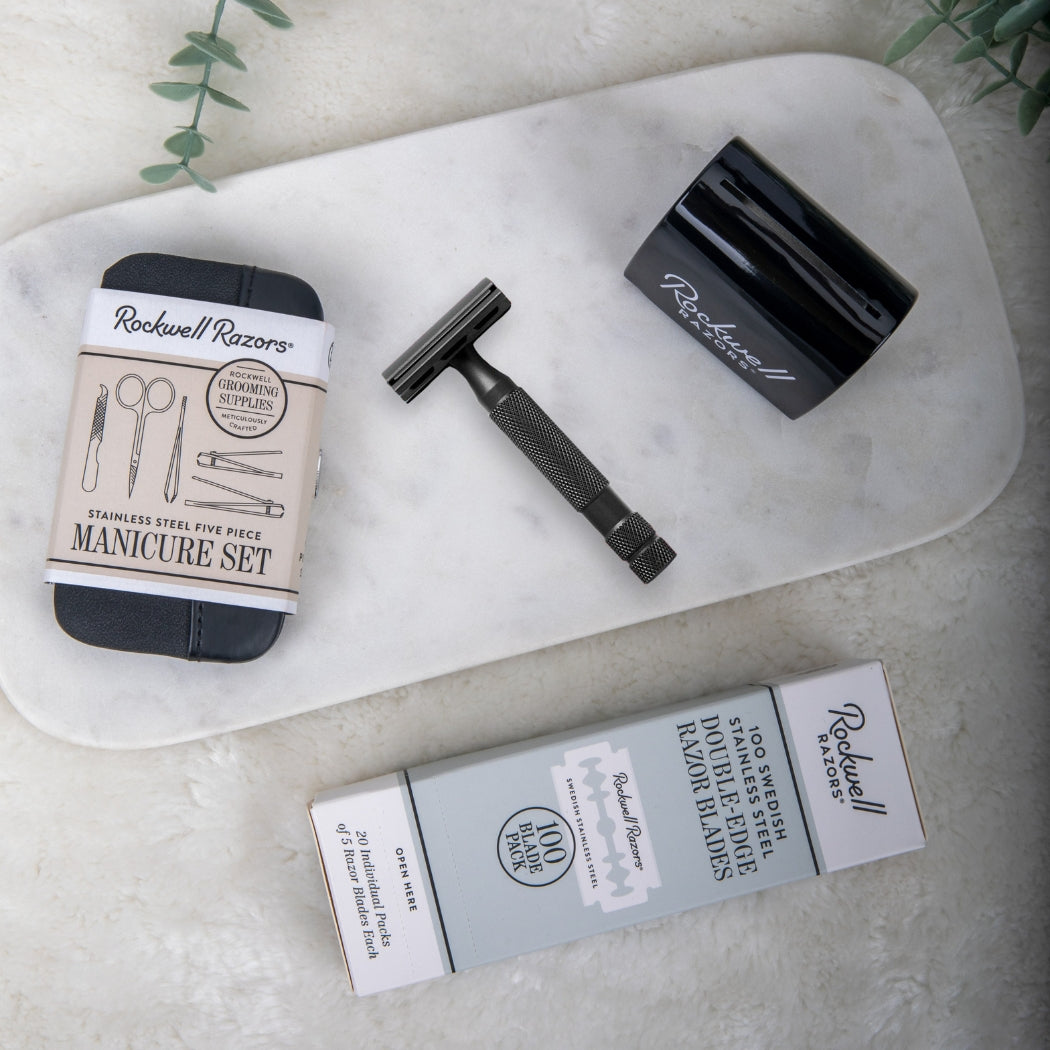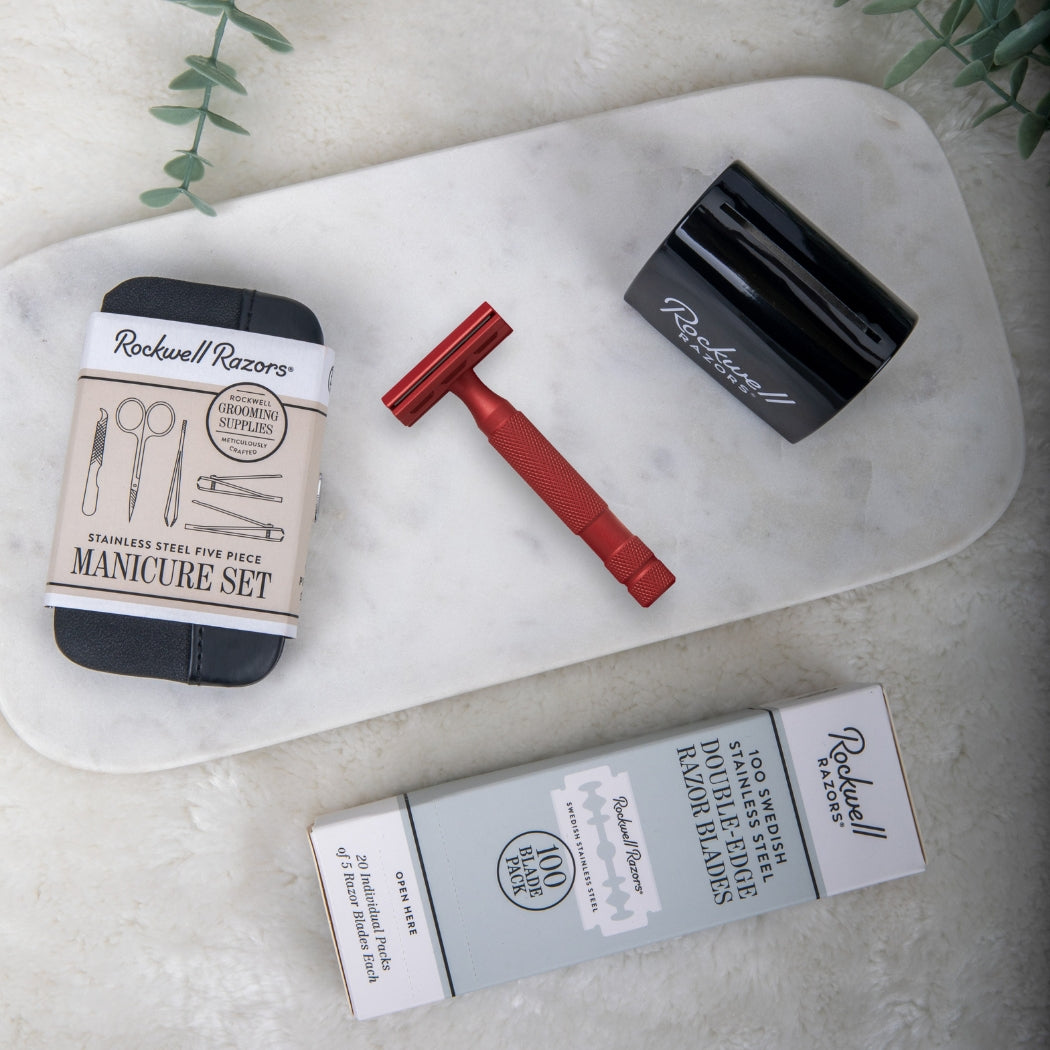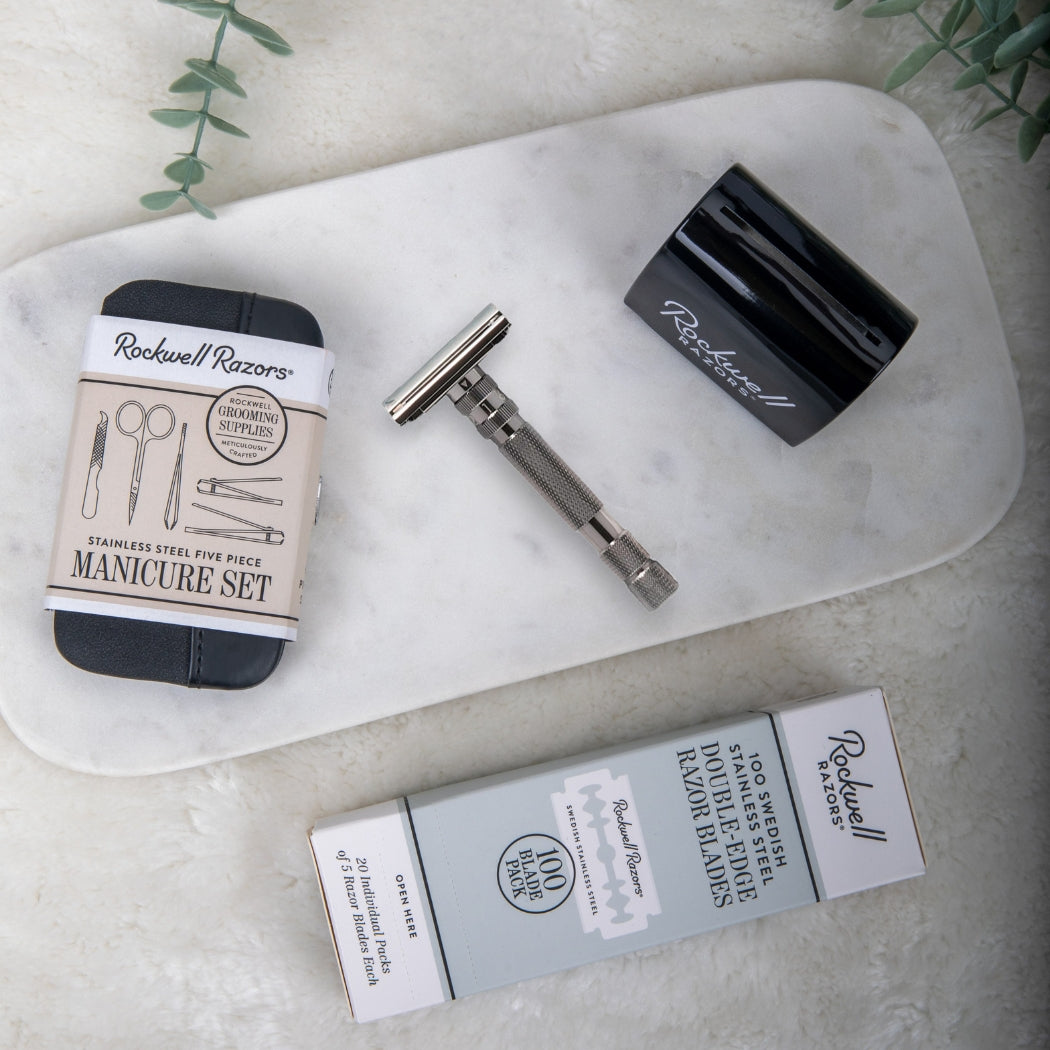 Good razor
Smooth shave with no irritation
I didn't get my order
I didn't receive my order and it's been weeks since it
Great Product
I love the T2!
It is now my daily shaver. When I miss a day or two I adjust the blade gap to accommodate the growth. After the first pass I dial it down for the second pass and for touchups.
I am really happy with this purchase. Wish I had bought the T2 first instead of the cheaper drugstore brands.
Anybody wanna buy my King C Gillette real cheeeep?
Not bad
Love the craftsmanship and the little razor disposer. Great product overall and gives a clean shave but the razor is a bit difficult to use and is even more difficult to get the tricky spots like right under the nose
Perfect
Finally, received! My lovely 6C is back! And this makes me happy.
My choice is 6S
Got a Rockwell 6S for myself and a Gillette King C gifted. I'm a Greaves & Son's inherited straight razor shaver who follows up with a more modern razor for second pass. Found the second pass 4 blade was what was irritating my skin and not the straight razor. Have used the two safety razors for second pass for a few weeks now. Very little irritation with the King C for second pass and no irritation after the Rockwell 6S. I thin I have finally settled into the right razor combinations for me at 68 lol Greaves and Rockwell. Well done Rockwell. Gifted my son one.