Rockwell Double-Edge Razor Blades

Regular price

$ 16.00 USD

Regular price

$ 18.00 USD

Sale price

$ 16.00 USD

Unit price

per

Sale

Sold out
Regular price
$ 16.00 USD
Regular price
$ 18.00 USD
Sale price
$ 16.00 USD
Unit price
per
Sale
Sold out
Stock up on Rockwell Double-Edge Razor Blades with this 100-Pack! Good for approximately 2 years of shaving. 
Each Rockwell Razor blade lasts between 4 - 8 shaves, mainly depending on your facial hair thickness. Now that's true shaving value.
Rockwell Double-Edge Razor Blades are made of Pure Swedish Stainless Steel and are compatible with all double-edge safety razors. The pure stainless steel that forms these blades protects them against rust, while the specialized treatment that crafts these blades ensures the blades retain their exceptional sharpness.
Rockwell Double-Edge Razor Blades are certain to provide a smooth, close shave at an unbelievable price.  Our goal in making a safety razor blade was to create the best safety razor blade on the market, at a better price than other blades. The attention to detail and manufacturing innovations that have gone into crafting the Rockwell Double-Edge  Razor Blade have produced a blade that we feel meets both these criteria.
Share
View full details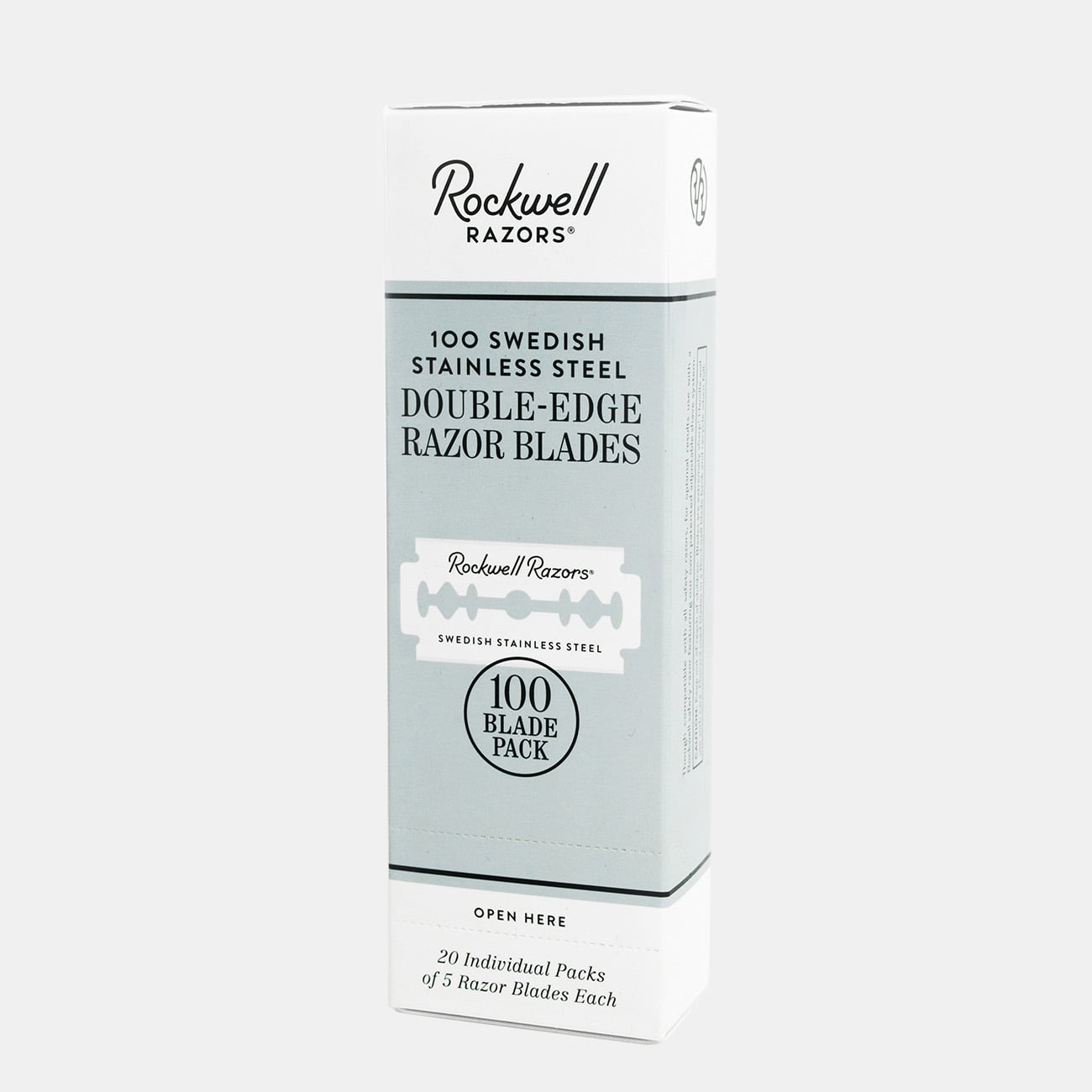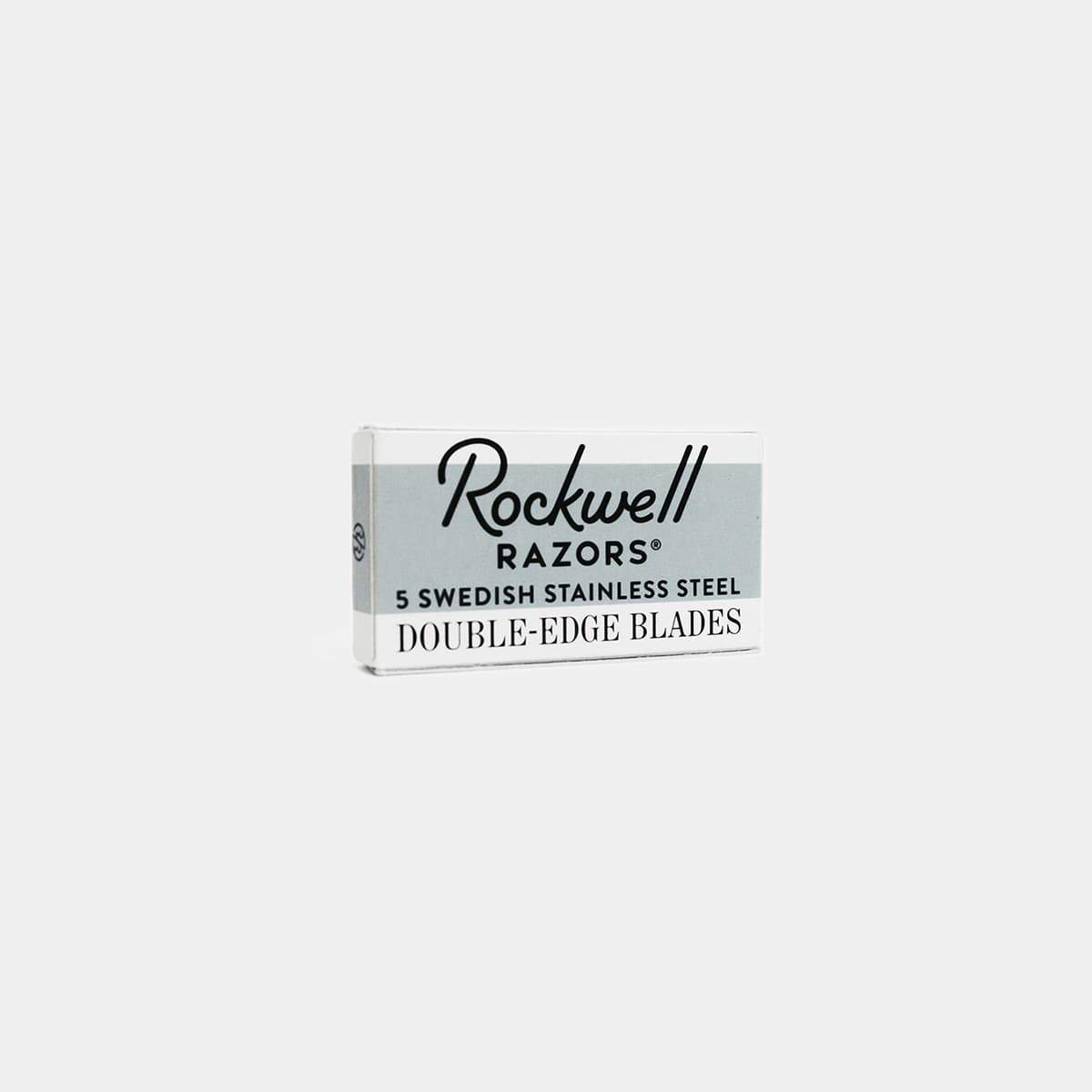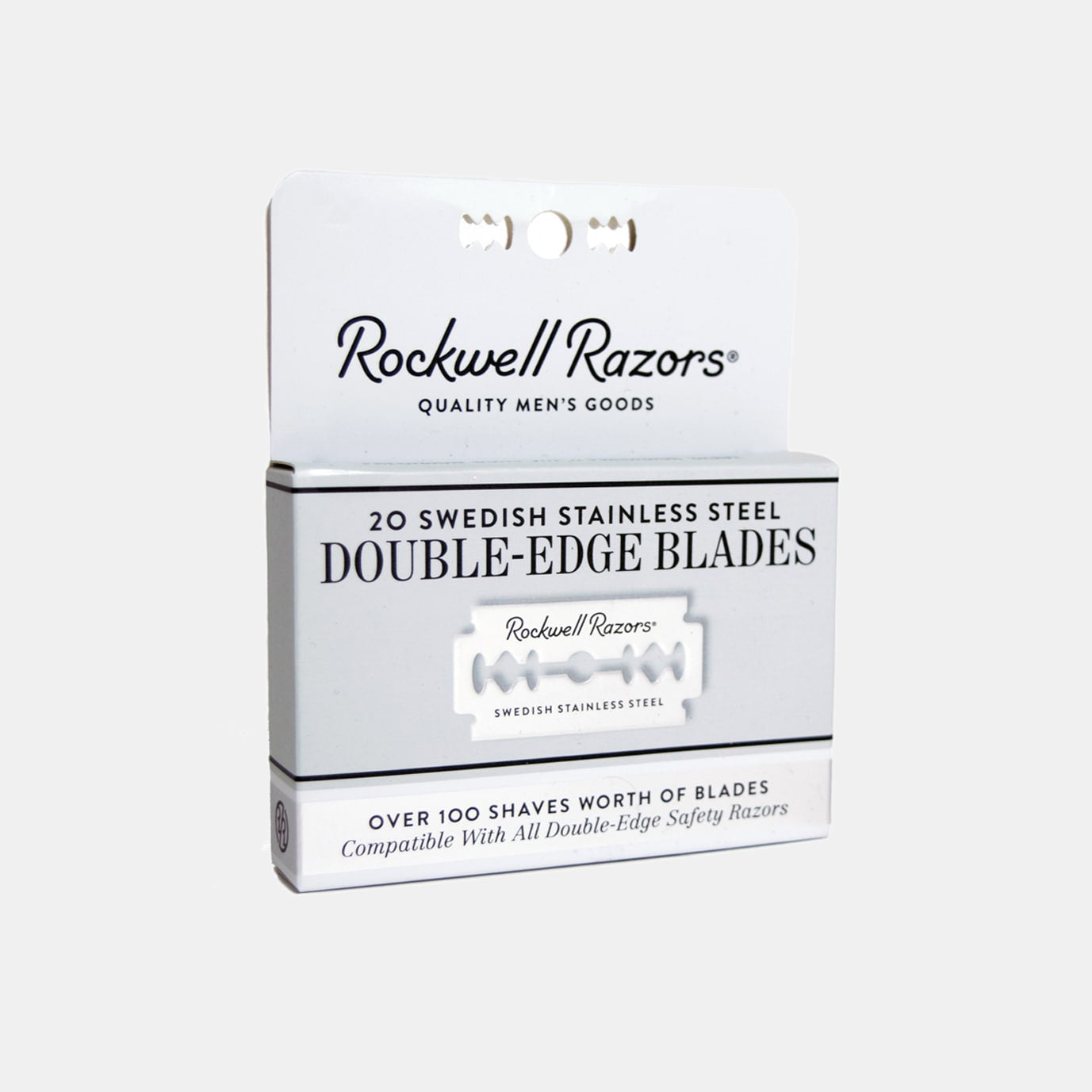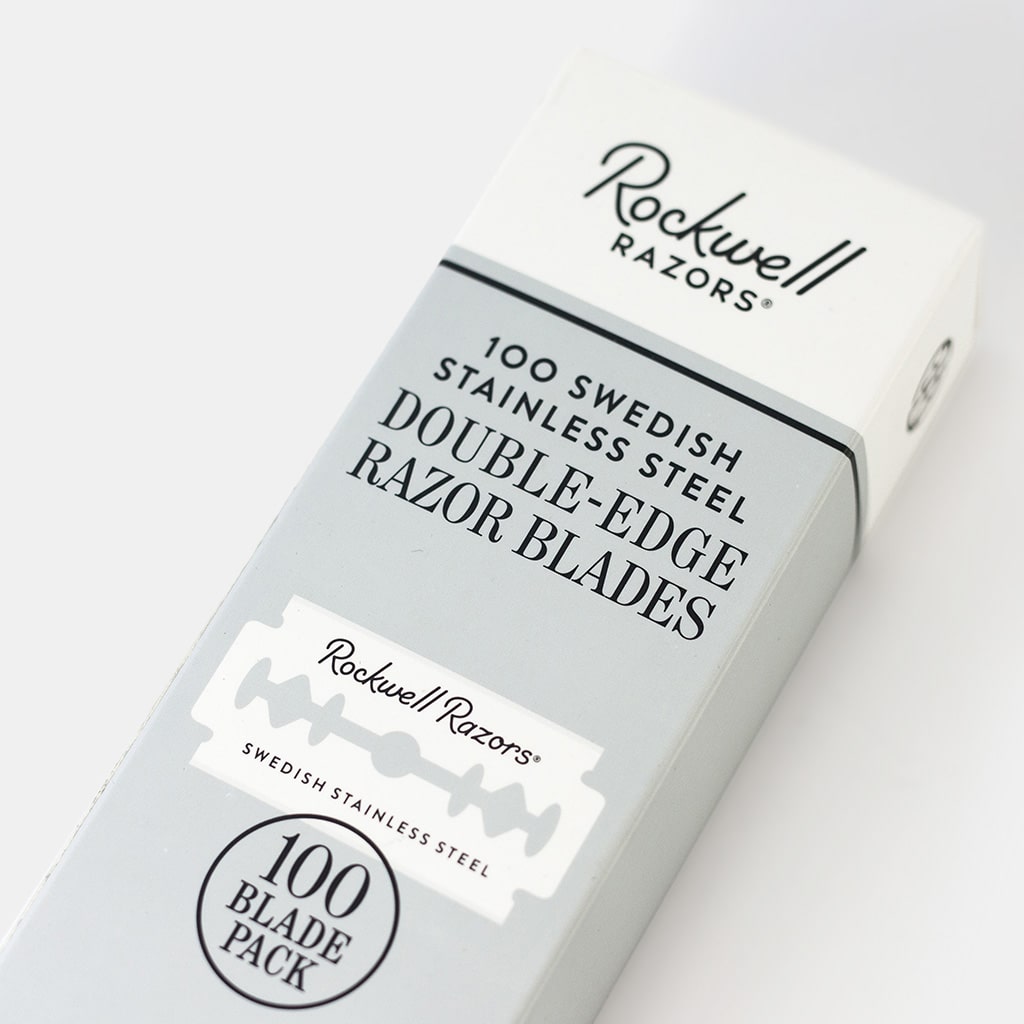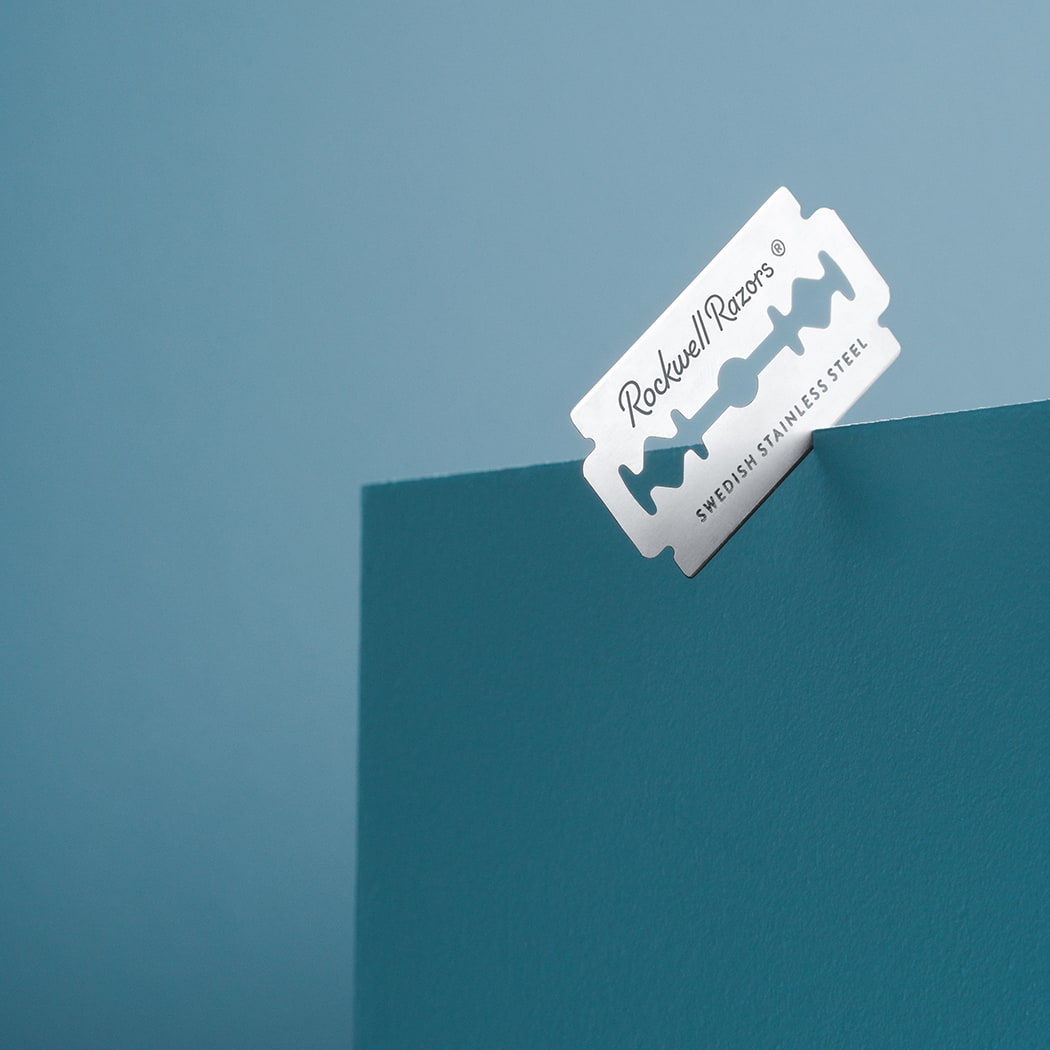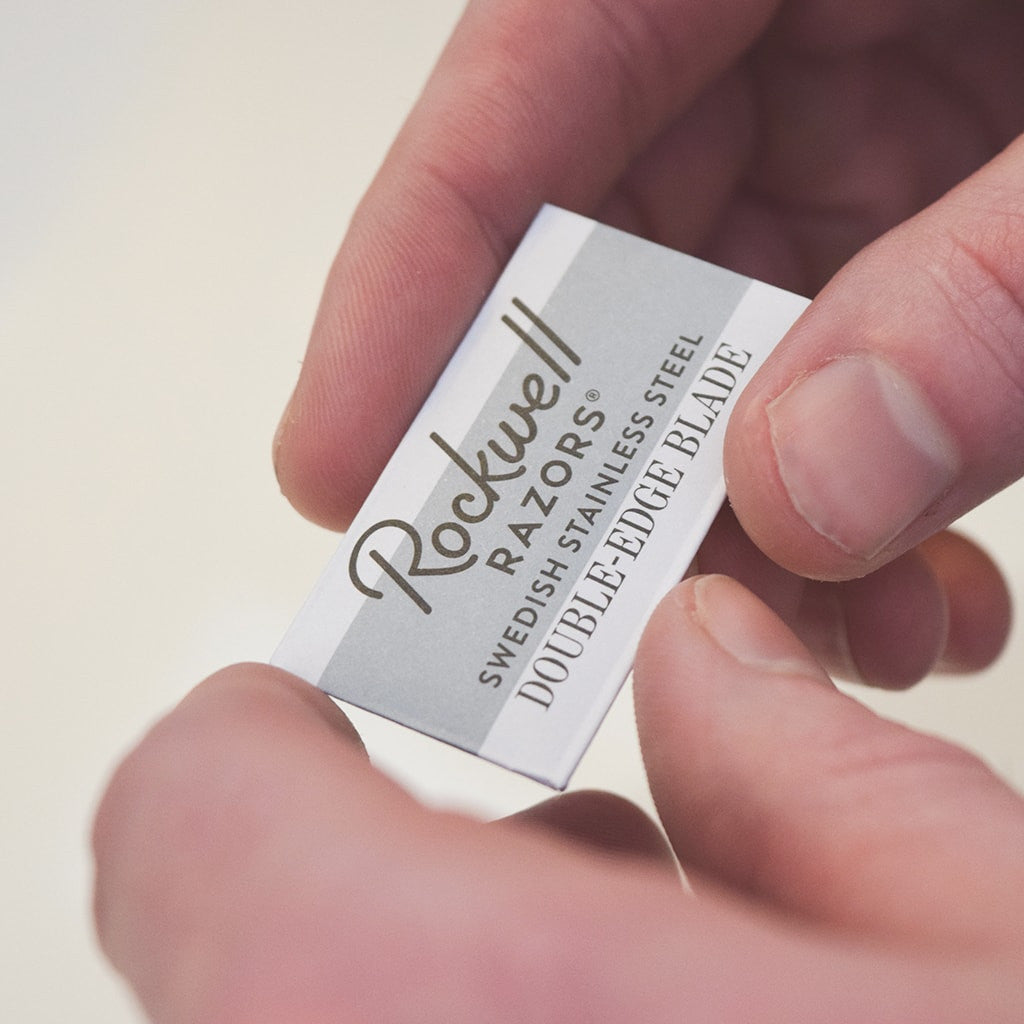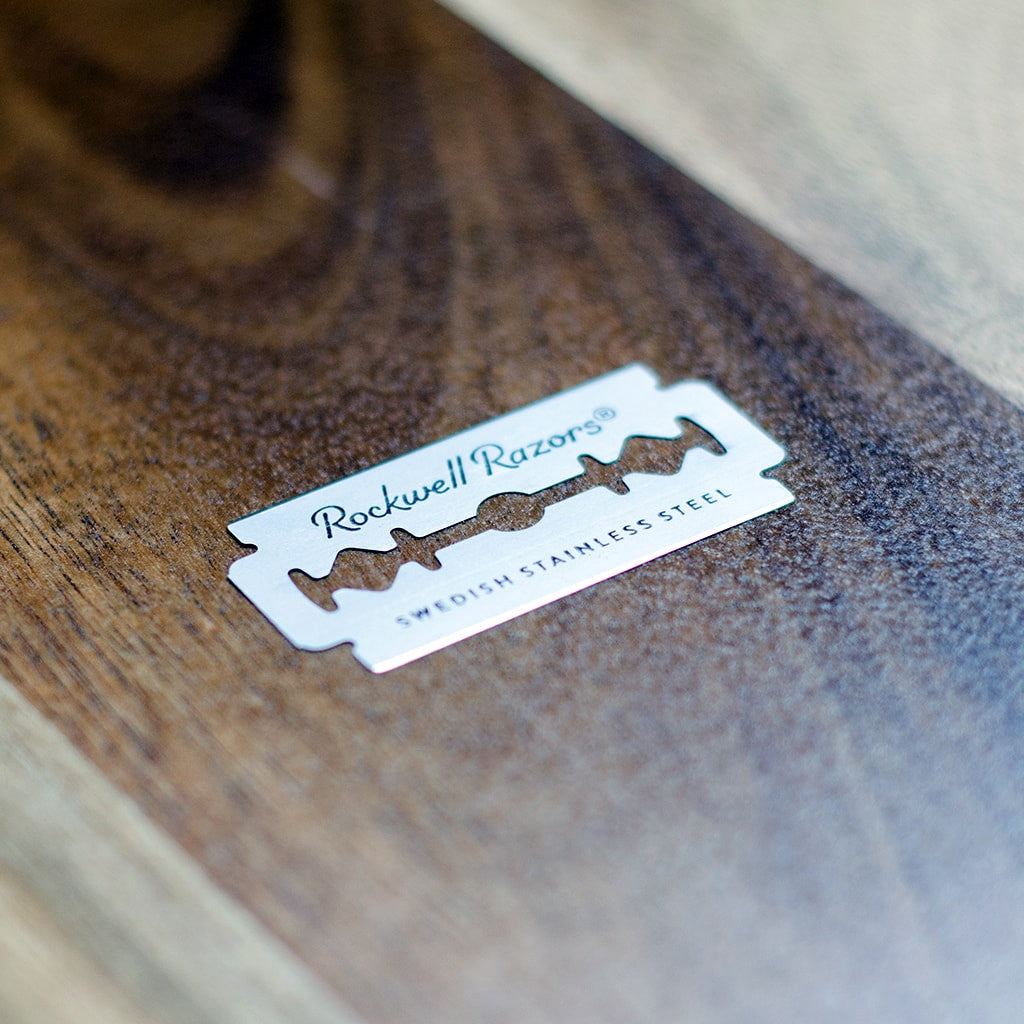 Quantity and value
I purchased a 5 pack of blades when I bought the razor. Purchasing 100 blades for $20 is going to last me 100 years. Haha!
I was really surprised on the delivery time being as quick as it was. Grateful for that turnaround. Overall, I am happy with this purchase.
Rockwell Double-Edge Razor Blades
Should state clearly these are blades only
I wanted cartridges not blades
Love it!
I'm so glad I bought the 100 pack of razor blades! Great price and great quality. Always gives me such a good shave all over!
RW de blades
Good shaves. Four weeks worth, it seems.
Razor
Killer product! Great quality and long lasting…throwing away just the blades means a huge improvement to waste reduction from typical razors.
Highly recommend!
Stupid surveys
You've gone and shared my email address with some stupid survey service. I hate that. Stop sharing my personal details with others.
Excellent !
My husband will not use any other blade for shaving!