Rockwell 2/4 Plate - White Chrome

Regular price

$ 18.75 USD

Regular price

Sale price

$ 18.75 USD

Unit price

per

Sale

Sold out
Regular price
$ 18.75 USD
Regular price
Sale price
$ 18.75 USD
Unit price
per
Sale
Sold out
Replacement Rockwell R2/R4 Base Plate in White Chrome. Only Suitable for Rockwell Chrome Series Razors.
Share
View full details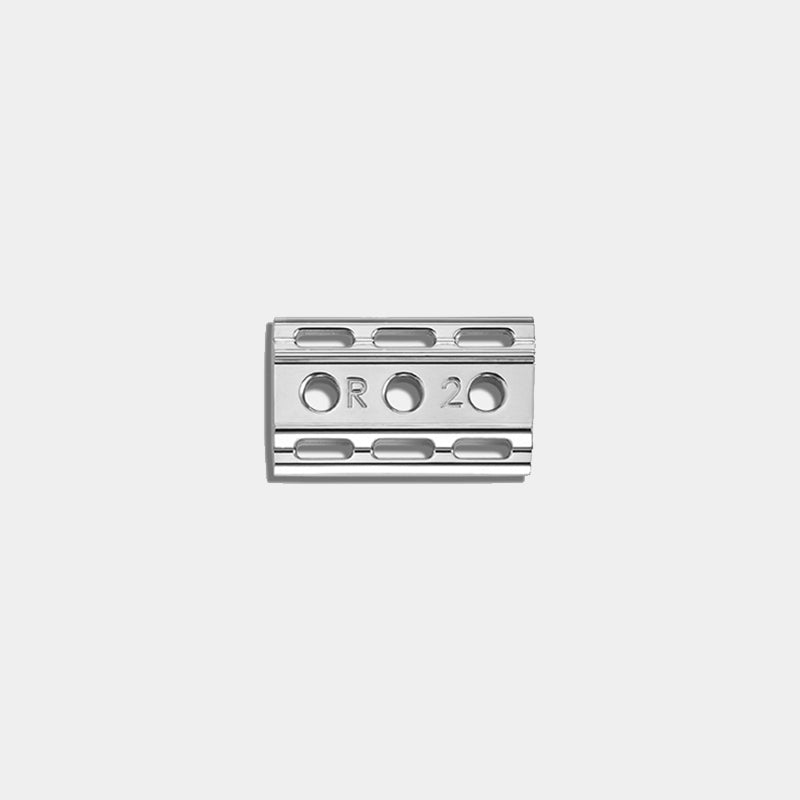 Just right , perfect
I bought a 2C razor with the 1/3 plate, and the 3 was not quite aggressive enough. I love the finish, quality and hand feel of the razor so I bought a 2/4 plate, and the 4 is just right, perfect...love it. Smooth, close shave, no nicks.
Good product
The product works well for me. I shave daily and 1 was too light three was too much. 2 does the job. 4 works if I don't shave for a few days. The only issue I had was my order was missed so it wasn't shipped for several weeks. But when I reached out to them I received shipping notice on the next business day and an apology.
2/4 Plate
The #3 plate seemed a bit too tame so I decided to try the 2/4 plate. As expected, it has the same high quality machining and finish as does the 1/3 plate. The #4 plate gave me exactly the shave quality I was looking for. Highly recommended.
Rockwell 2/4 plate
Absolutely love this thing!! Rockwell is by far my favorite razor and I've got a Fatboy and some nice adjustables but nothing gets as close and clean as my Rockwell!! So I will def be rocking the Rockwell for some years!!
Rockwell 2c
Very happy with the 2/4 plate as well as the 1/3. Needed the 2/4 for just a touch more aggression
Rockwell 2/4 Plate - White Chrome
Rockwell razor and plates
My ROCKWELL 4/2 COMBO GIVE ME AN EXCELLENT SHAVE, I WAS VERY SURPRISED AT THE CLOSENESS OF THE SHAVE.
Very good
I am very satisfied withe 2-4 Plate for my Rockwell. Thank you!
Legendary Quality
I've been in the Rockwell family of shavers for a few years now, having gotten in on the kick starter with my 6S and matching razor base a year or so later.
About a year ago I purchased my 6C and found I was missing my 4 baseplate so I set out to secure the rest of the baseplate options. I'm a head shaver so I have a lot of real estate to cover and terrain to navigate. No more switching razors when between face and head; the Rockwells do it all.
As I've come to expect, the search was brief, the service was/is extraordinary, and the quality is simply unmatched.
I've several razors from every brand imaginable, both new and classic. End your search for the perfect razor and get the new classic with a Rockwell.
Individual Base Plates! Fabulous products!
I urge everyone to get the 3 individual base plates available for the Rockwell safety razor. A good base plates selection is must! Rockwell has great customer service as well. Top Canadian product! World class! Get your Rockwell gear today!