Rockwell All-Natural Shave Cream and Ultra Soft Vegan Shave Brush

Regular price

$ 36.00 USD

Regular price

$ 42.50 USD

Sale price

$ 36.00 USD

Unit price

per

Sale

Sold out
Regular price
$ 36.00 USD
Regular price
$ 42.50 USD
Sale price
$ 36.00 USD
Unit price
per
Sale
Sold out
All-Natural Shave Cream
Share
View full details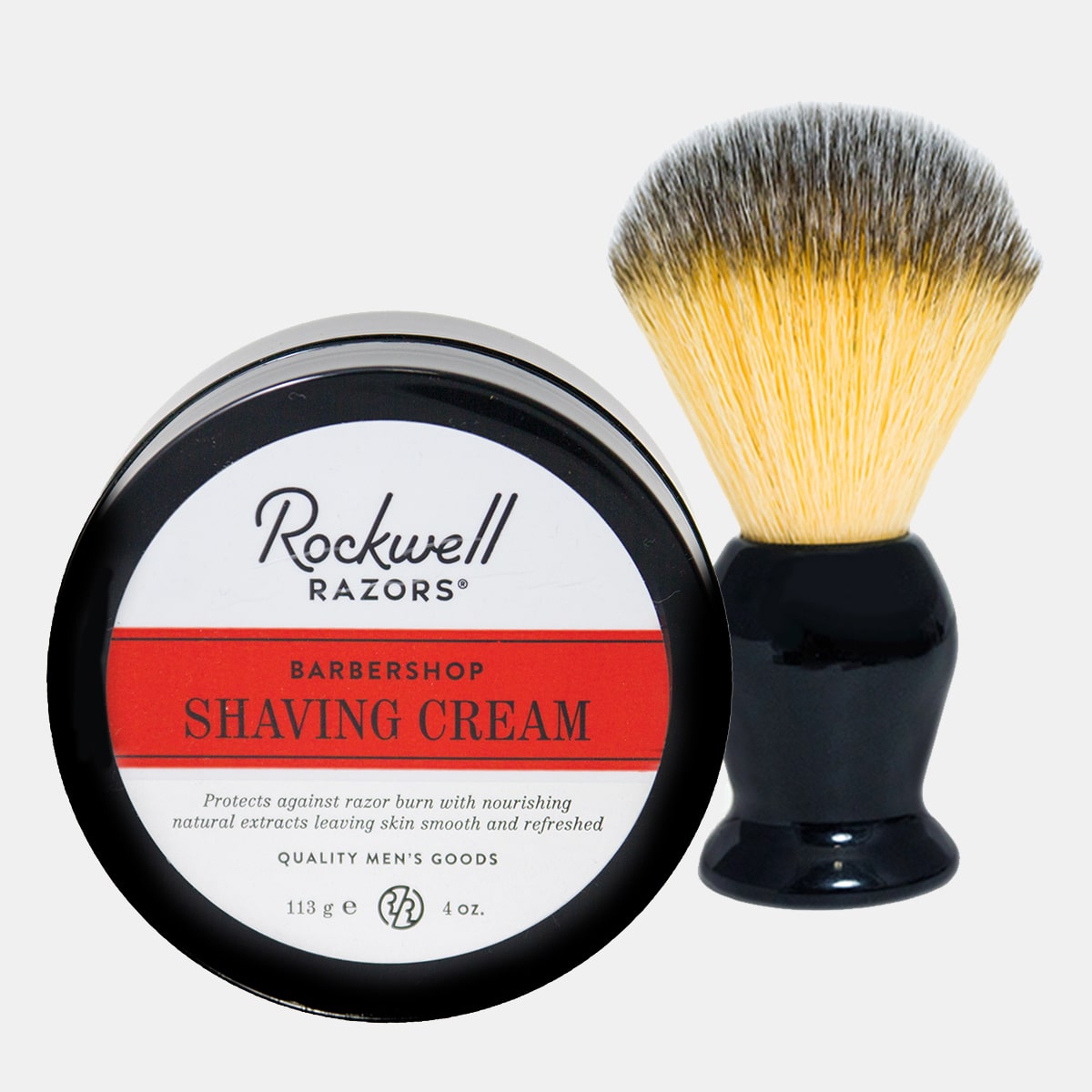 Rockwell All-Natural Shave Cream and Ultra Soft Vegan Shave Brush
Rockwell All-Natural Shave Cream and Ultra Soft Vegan Shave Brush
Great product
Really great customer service and an excellent product
the best
I love this Razor. R1 works perfectly and I haven't cut myself yet. I do wish I could get a tiny bit closer with the shave but it so far outdoes my old Harry's razor. This razor is definitely the way to get started on single blade razors.
Rockwell All-Natural Shave Cream and Ultra Soft Vegan Shave Brush
Shaving cream and ultra soft Shave Brush
I have just started to use razor for shaving again this year after 50 years of absent ;-). In the last 6 months as shaving cream I am using Nivea and my my hand to apply the shaving cream. Now using Shave Brush it is a more fun experience and enjoyable. The cream is probably the same quality as Nivea.
Thanks for providing an enjoyable shaving experience!
Great brush to go with a fine razor!
Been happily shaving with my Rockwell 2c (in GUNMETAL!) with creams that didn't require a brush & a bowl because I thought it would be too much trouble.
Finally caved in and shopped around for a quality brush that wouldn't break the bank.
I knew I could trust the Rockwell brand, and this brush also came with some shaving cream.
Right out of the box, this brush is so soft and natural feeling!
Hard to believe it's synthetic! Great lather in seconds!
And the cream feels and smells fantastic! Even my Wife and Kid liked the scent.
I'm sure I'll enjoy this brush for many years to come!