Rockwell 6S - Replacement Handle

Regular price

$ 25.00 USD

Regular price

Sale price

$ 25.00 USD

Unit price

per

Sale

Sold out
Regular price
$ 25.00 USD
Regular price
Sale price
$ 25.00 USD
Unit price
per
Sale
Sold out
Pure 316L stainless steel replacement handle for the Rockwell 6S razor.
Compatible Razors: Rockwell 6S Matte Gray
Share
View full details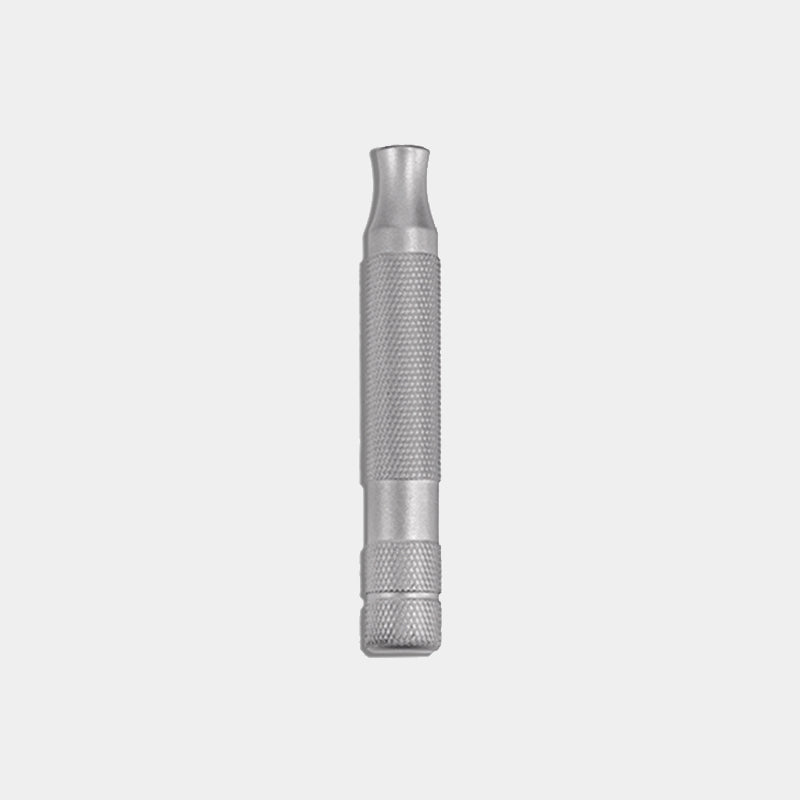 Gives a great shave
This razor along with a #3 shim and Tabac gives me a BBS shave. Totally smooooooooth. Hats off to Rockwell!!!!!!!!!!!!!!!!!!!!!!!!!!!!
Awesome service
When I experienced rust at the threading inside the handle, they have sent me a new one with improved threading free of charge. That's what I call proper customer service. They stand behind the quality of their product.
Replacement Handle.
After approximately one year of daily use and blade replacements, the original handle would not tighten mechanism. Rockwell promptly sent a replacement handle that is working fine. Thank you for the good customer service.
Excellent handle replacement
As with anything from Rockwell, this handle is an excellent piece of kit. It's very attractive, beautifully machined and has good balance. Thanks very much
Customer Service All-Stars
I've had my Rockwell 6s for over a year and have loved it. I needed replacement parts because a flaw in the metal caused the threaded post to break off in the handle. Rockwell replaced them both and I only had to pay shipping. The handle was slightly different from my original so they sent me another. It seems the manufacturing process has changed. I offered to return one but they said I could keep it as a spare. I have absolutely no complains. I praise the customer service I received and I will always be faithful to Rockwell. Maybe someday I'll save up for a model t, that thing looks amazing.
6s replacement handle
The finishing is not the same as the one with the set I had. I am also planning to buy1/3 plate but surface of the it in your web is also different from original, the surface is rough and not as smooth.
Awesome service
The replacement piece is perfect and I love the lifetime warranty of these remarkable pieces.
Excellent value for a genuine 316L surgical grade stainless steel handle.
I bought this 6S handle and cap to replace ones which I had stupidly fumbled with soapy hands and so stripped the threads. Not easy but I managed it while trying to avoid getting cut with a fearsome Feather blade. The new ones are even better than the old ones, especially the handle. It has a much better (rougher) diamond pattern milled finish which I prefer to the old one, which could be too smooth and slippery. The new handle turns out to be slightly thicker and heavier, but otherwise the same nice design. Perhaps next we'll see a longer 4" one - just saying... Excellent value for a genuine 316L surgical grade stainless steel handle and cap. Thoroughly recommended!
Like having 2 razors!
Having an extra handle allows me to have a 4 or 5 setting ready to go without having to find and switch head plates - the convenience is well worth the cost over the long haul. Replacement handle is precisely the same as my original 6S handle. Thanks Rockwell - keep up the good work!