Rockwell 5/6 Plate - White Chrome

Regular price

$ 18.75 USD

Regular price

Sale price

$ 18.75 USD

Unit price

per

Sale

Sold out
Regular price
$ 18.75 USD
Regular price
Sale price
$ 18.75 USD
Unit price
per
Sale
Sold out
Replacement Rockwell R5/R6 Base Plate in White Chrome. Only Suitable for Rockwell Chrome Series Razors.
Share
View full details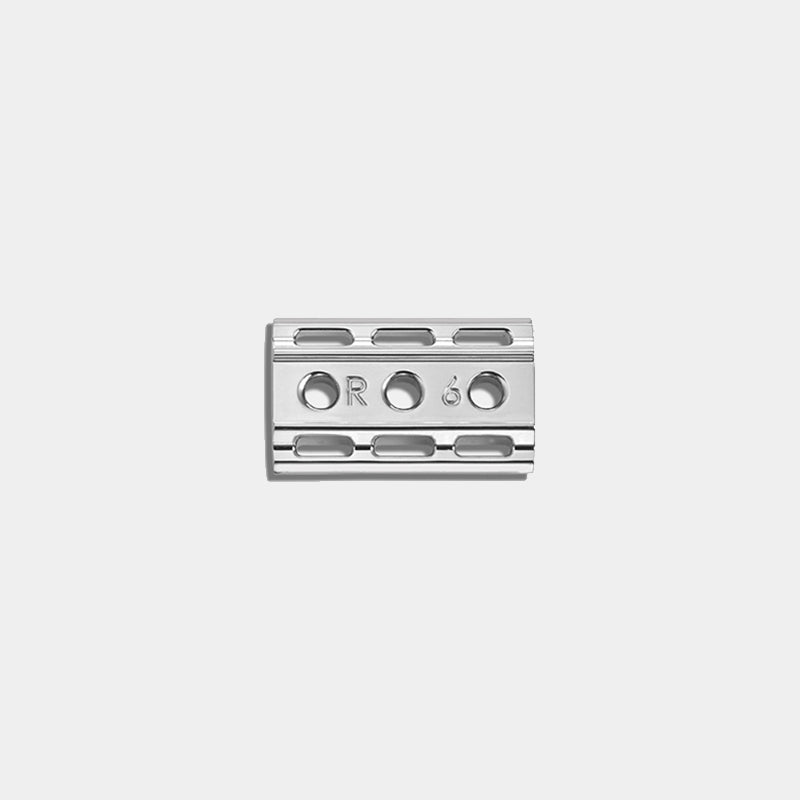 Solid razor. Easy to adjust and clean. Shaving cream is important; you don't really want to dry shave with this.
Rockwell Razors 6C 3-Piece Shaving Set
Had my best shave yet with this amazing razor. Thanks Ohio shaves for recommending this razor so much. Never would've thought I would love this razor this much. Money well spent.
Great quality razor
I've never been able to stay fully shaved, since I used to eat through disposable plastic razors so fast. I have been able to stay clean shaven for weeks, this was so worth the initial investment in a good quality product
Best shave ever
No I have not tried every razor on the market. I quit looking after trying this one. After my usual prep, I put in a new blade (Wilkinson) and started with R1. Shaved a little, and changed to R2, Then #3-5. Ran out of face before all settings tried. I settled on R5. Smoothest shave ever, BBS. No irritation or nicks, either. Yes, you have to turn base over or trade to another provided base to adjust, but no problem with non centered blade and it will ALWAYS hold adjustment. Period. Consistency my friend. Find what you like and keep it. I'm not a new shaver, just coming from straight razor country at 71.
Awesome Razor
I saw a bunch of reviews of the 6C online%2C and finally decided to try it. I switched from cartridge razors about 6 months ago and used a Leaf Twig. It's a great razor%2C but I wanted more. So%2C I bought the 6C and couldn't be happier. It has a nice feel. and gives BBS shaves consistently. I use it on the 3 right now%2C and am considering going to 4. Love this razor.
Excellent
Top notch razor. The adjustable option make it a great instrument for learning. Shaving cream gives a thick, smooth lather and the shaving brush very nice as well. I've heard great things on internet about the 6C and I concur.
Good enough
It takes time that get used to 6C razor after Mach 3, you also don't want to use Rockwell blades, they scratching and cutting skin, I use Gillette 7 o'clock instead.
Overall it is good, but I don't think it was worth switching.
Rockwell 6 c
Very nice razor ,
Very close shave !
Rockwell Razors 6C 3-Piece Shaving Set
It got here on time. It came in good condition. I've used it a few times already, and it works great. It's a great shave. The brush is good, and the stand is very handy.