Mr. Gladstone Fine Solid Cologne

Regular price

$ 22.50 USD

Regular price

$ 25.00 USD

Sale price

$ 22.50 USD

Unit price

per

Sale

Sold out
Regular price
$ 22.50 USD
Regular price
$ 25.00 USD
Sale price
$ 22.50 USD
Unit price
per
Sale
Sold out
Mr. Gladstone crafts natural, solid wax-based colognes designed to roam, navigate and traverse life's thrilling paths with effortless confidence.
Portable, spill-proof and discreet, a mere dab on the pulse points has the endurance and vigor to withstand a long day's journey into night.
To apply, lightly slide a finger over cologne and dab onto pulse points such as the wrist, or behind the ears and neck.
Cathay Solid Cologne - Fine Fragrance Reminiscent of 1932 Shanghai
A spicy, musky romp that is unforgivingly captivating.
Opulence at the Cathay Hotel isn't just chandeliers and marble. Thick smoke swirls around the jazz bar while captivating women prowl in silk dresses, sipping on cocktails. It's where underground syndicates meet the refined social elite, European decadence adulterates Chinese tradition, and sin and seduction casually collide.
Cathay's captivating & confident scent notes include: sandalwood, mandarin, vanilla, amber, musk, and white clover honey.
Trevelin Solid Cologne - Fine Fragrance Reminiscent of 1974 Patagonia
A sensible woody freshness, unwavering in its loyalty.
Wranglers off in the grassy distance settle in for a committed day of hanging with the herd. The wealth of unspoiled land sprawled in the form of pristine lakes and manicured flower fields. Pastoral around every bend, not even the dramatic, glacial slopes and peaks of the Andes can ruffle the feathers of a Trevelin day.
Trevelin's wild & windblown scent notes include: vetiver, geranium, oakmoss, cedarwood, cinnamon, and juniper.
Vieux Port Solid Cologne - Fine Fragrance Reminiscent of 1961 Saint-Tropez
A refreshing, tasteful dip into cool, refined confidence.
The old harbour glistens like new. Awash in white sails and towering masts, fishing boats in the shadow of yachts, it is a feast for seafaring eyes. Sun-kissed crowds clad in a spectrum of breton tops, polo shirts and wide-brimmed hats clamor along the docks, laissez-faire style the lasting remnants of a once sleepy coastal village.
Vieux Port's bright & buoyant scent notes include: bergamot, jasmine, orange, neroli, basil, and white patchouli.
Ingredients:
Butyrospermum Parkii (Shea) Butter, Beeswax, Cocos Nucifera (Coconut Oil), Mangifera Indica (Mango) Butter, Primus Amygdalus (Sweet Almond) Oil, Emulsifying Wax, Vitis Vinifera (Grape Seed) Oil, Phenoxyethnol, Fragrance/Parfum, Tocopheral.
Share
View full details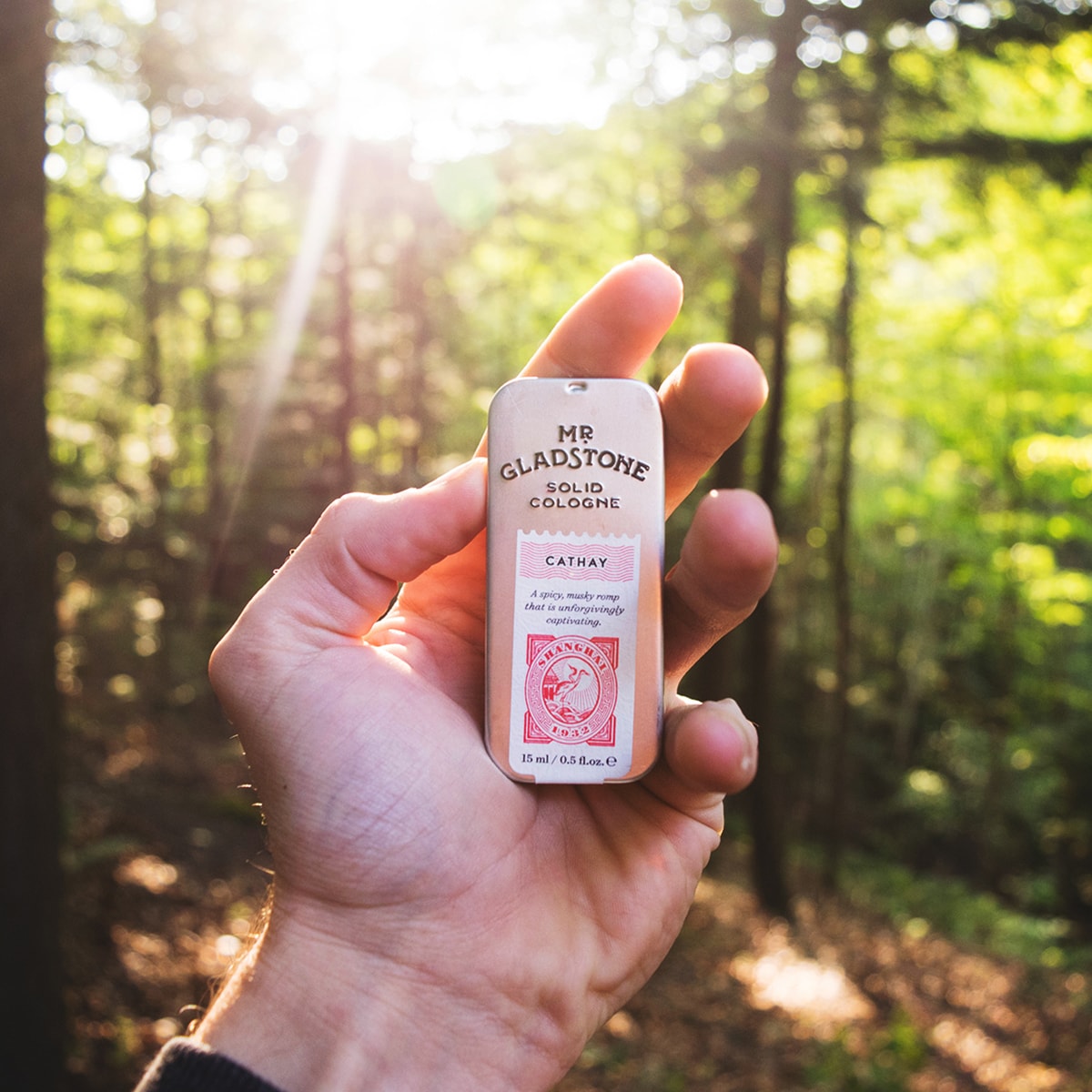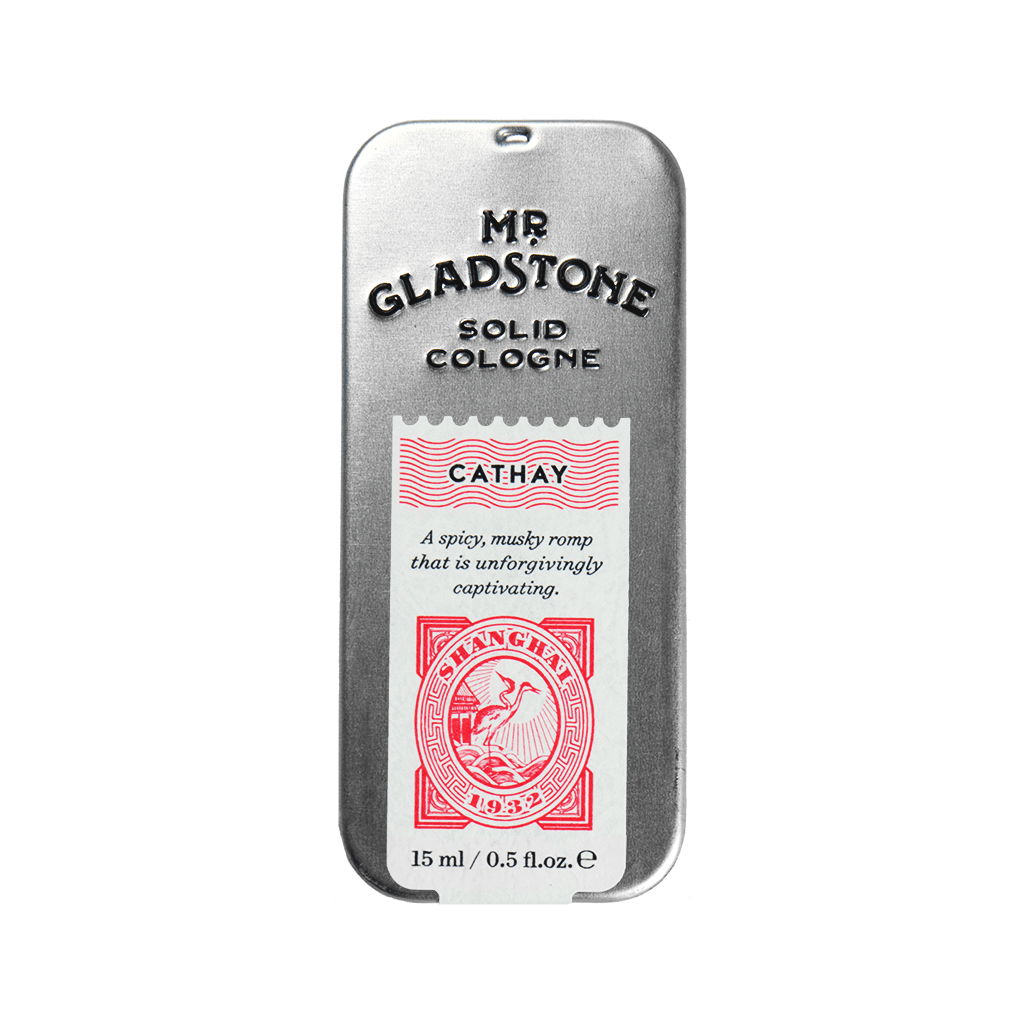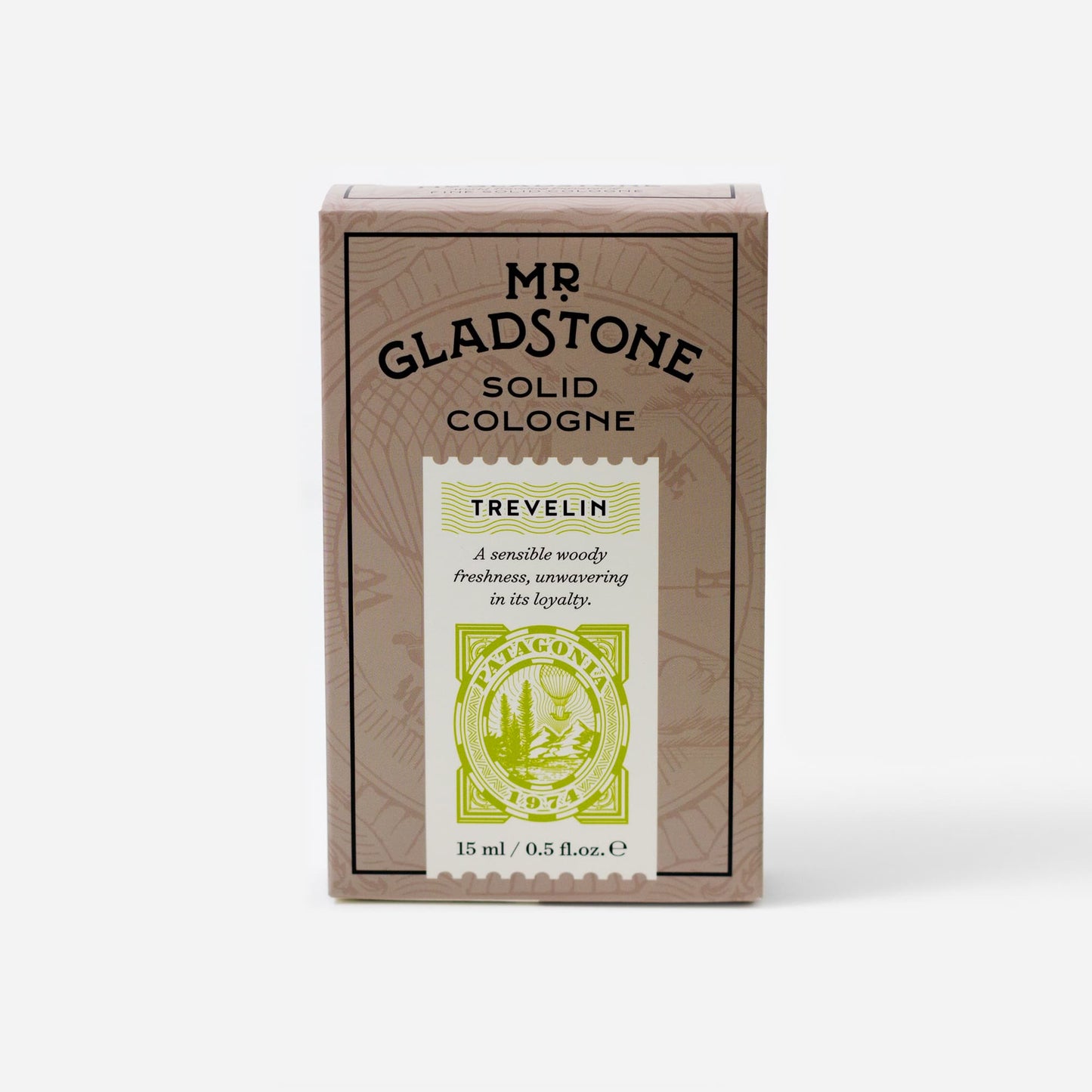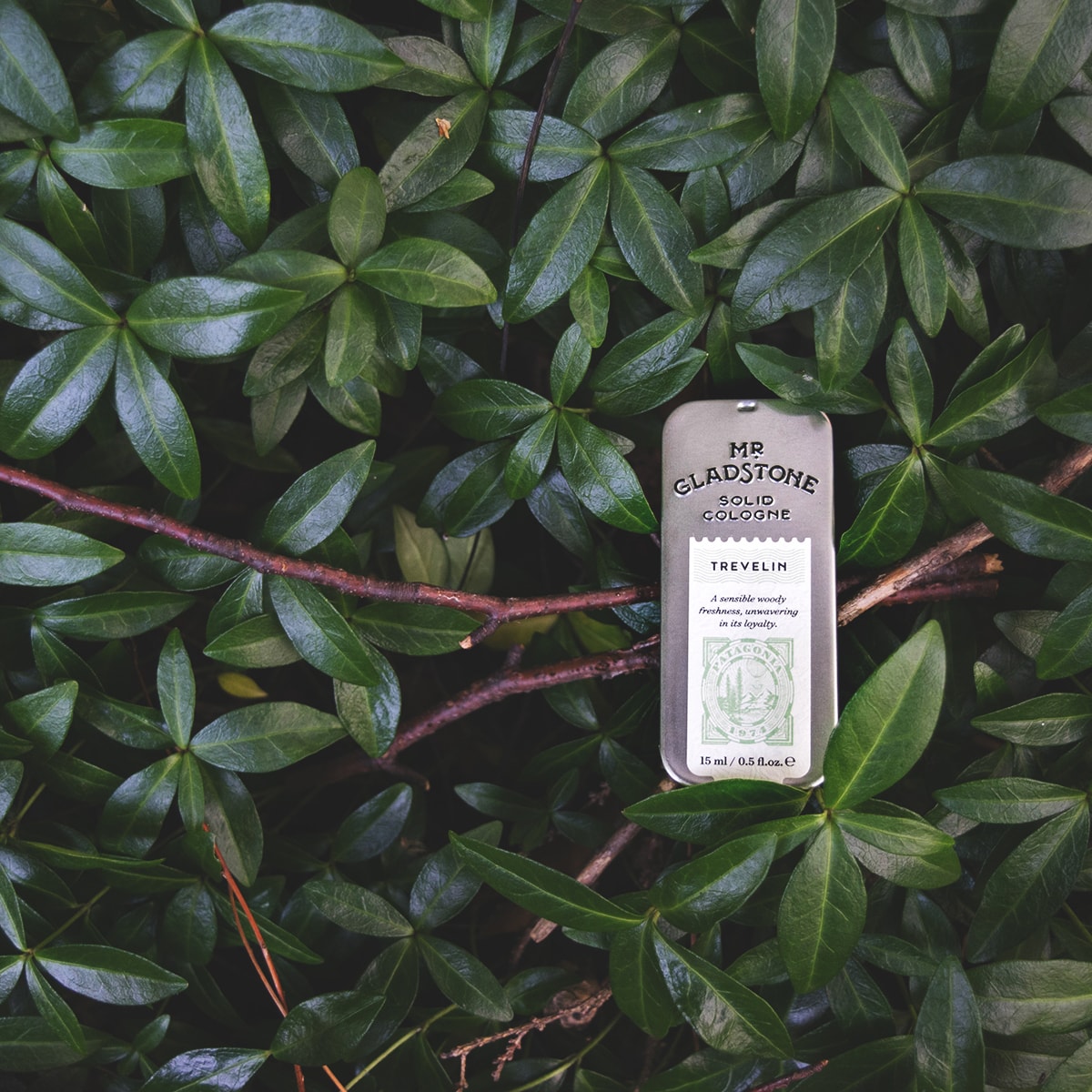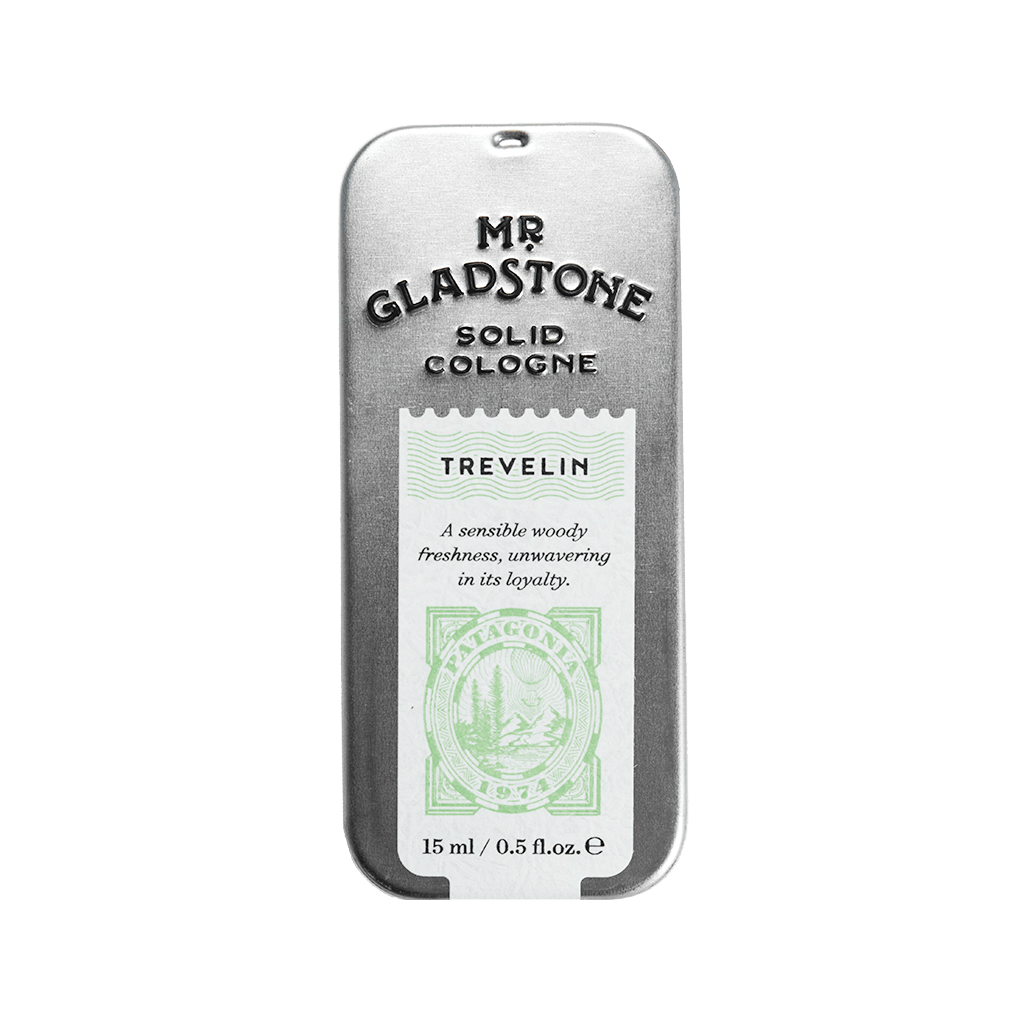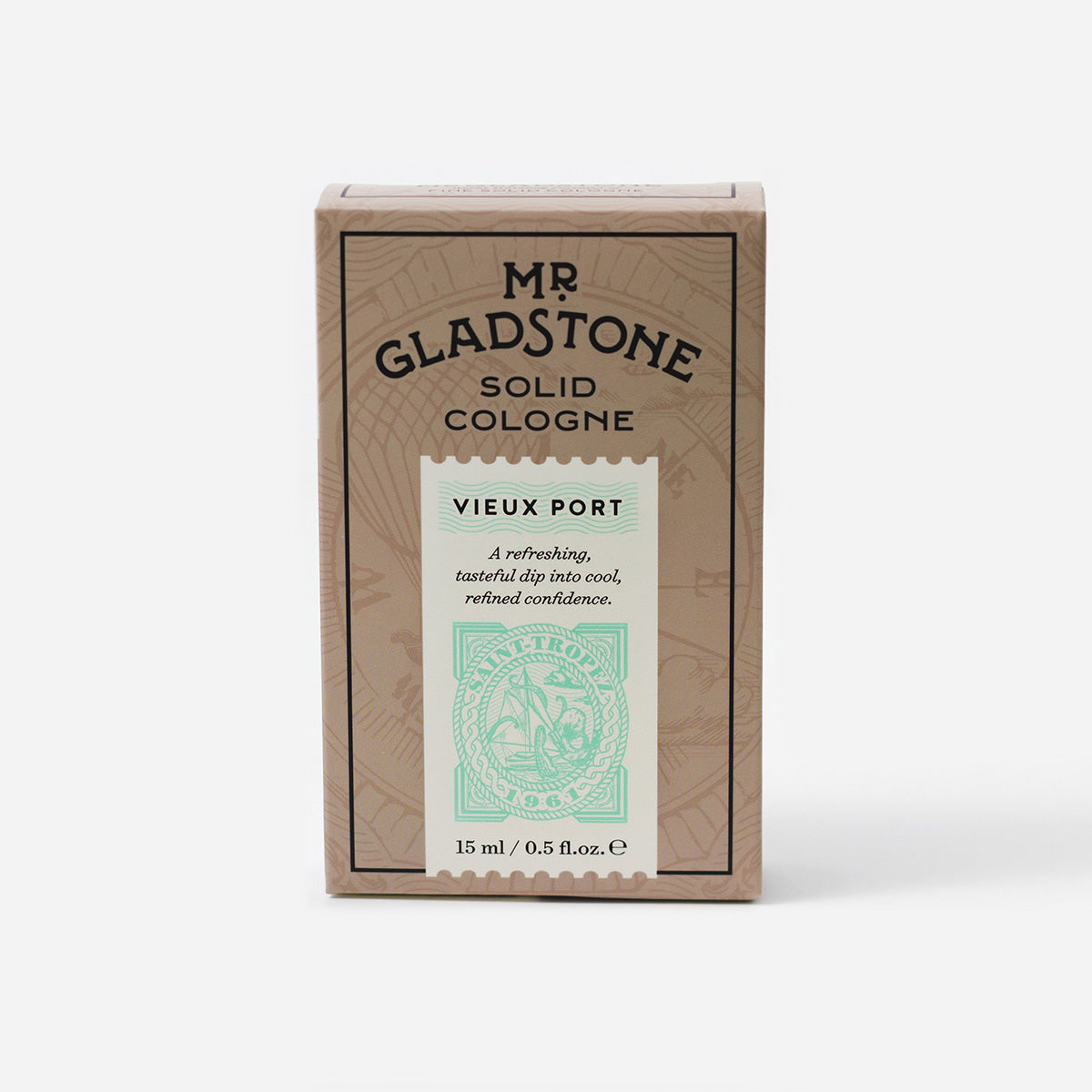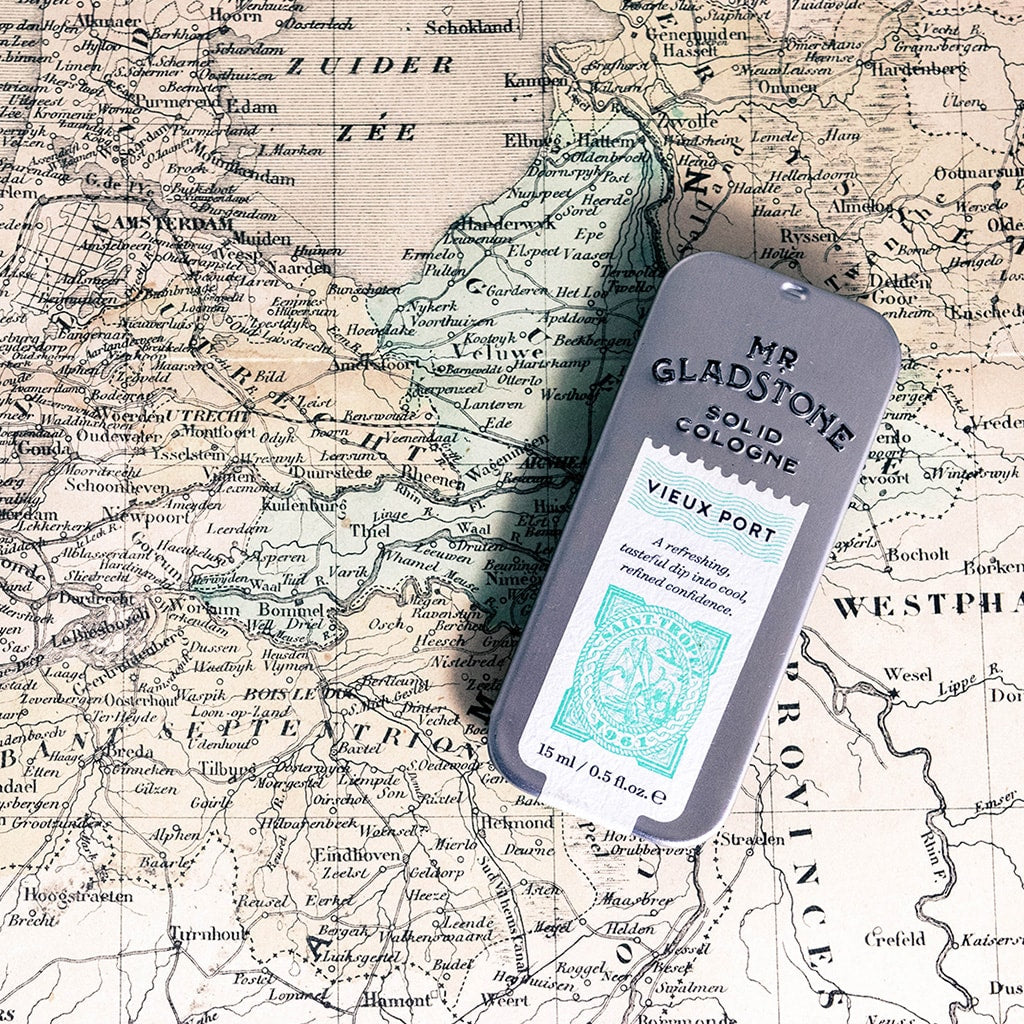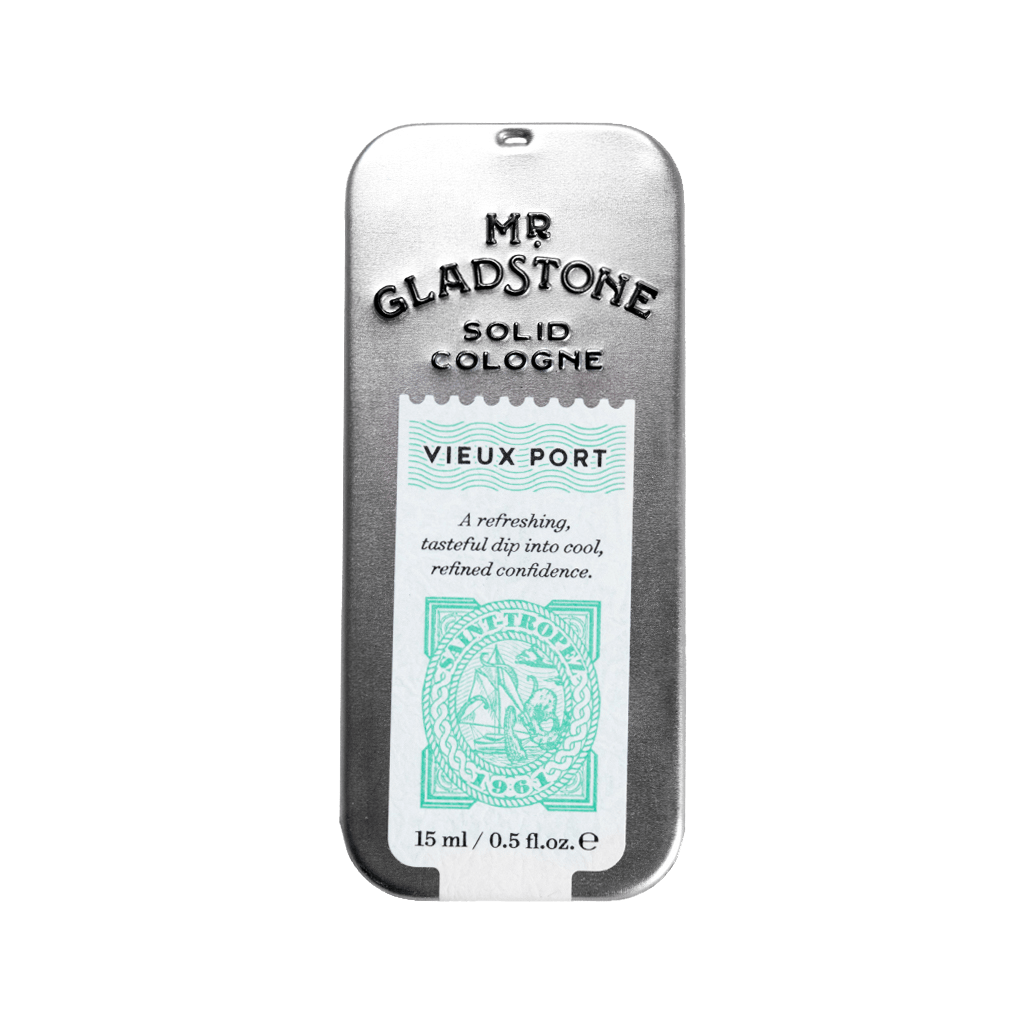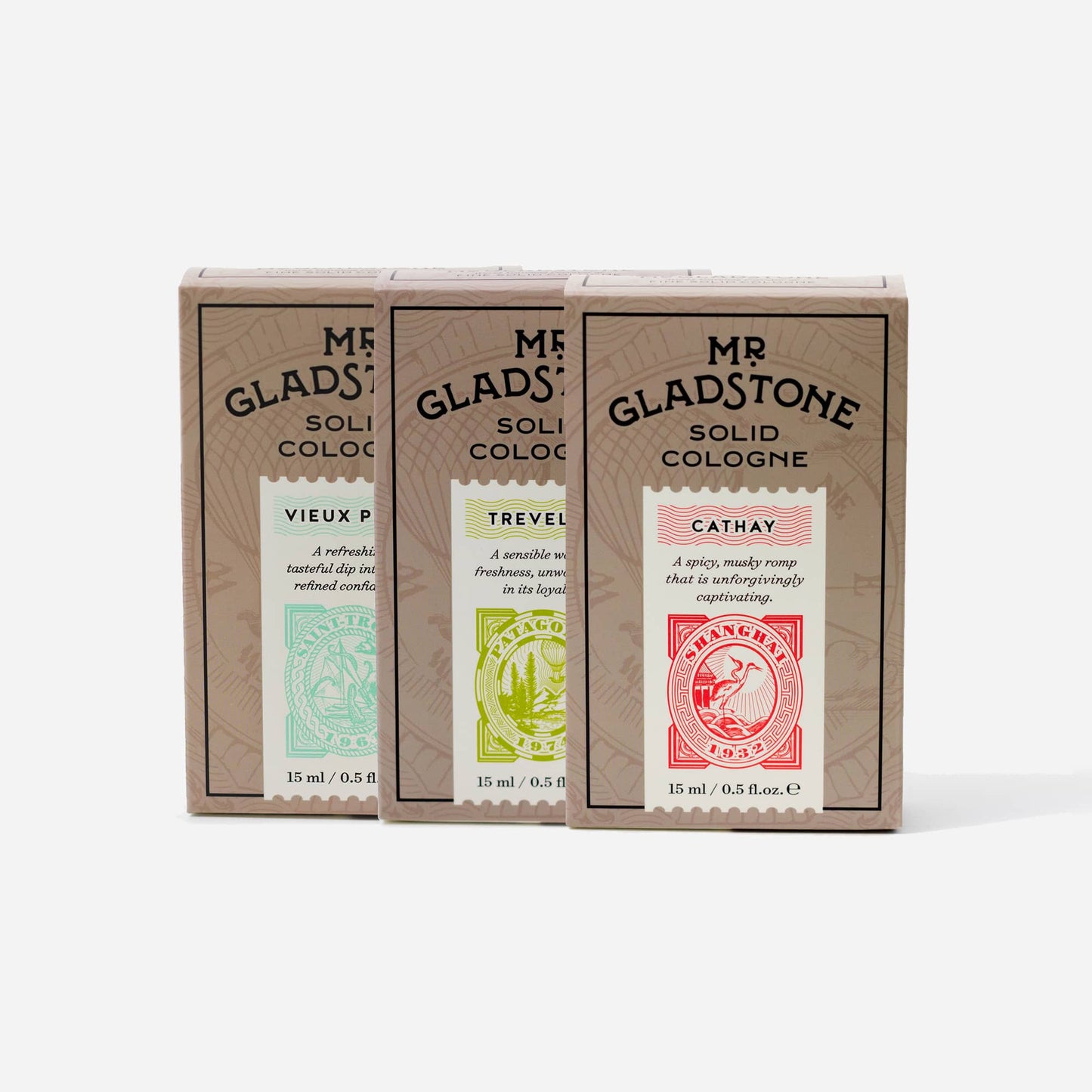 Mr. Gladstone Fine Solid Cologne
Love the scent and the application process.
I can't put my finger on it but there's something about solid cologne that I enjoy more than those silly spritz and spray bottles. Perhaps it's that I don't have the collateral damage of filling a room with cologne just to get a little scent on me. With solid cologne I can use as little or Sas much as I like and it goes where I want it instead of in the air. The scents are phenomenal too, I'm partial to Cathay myself. It's a deep musk with a kick and it's my favorite of the three on offer. While the others offer clean fresh scents, Cathay is your night out scent. It's the scent that sends a message that you're DTF.
Great smell!
Love the smell and tin box
Always stylish
A memory of old-word colonial heritage, and a scent that is always classic. This one is my personal favourite. Lasts all day and night.
Men's Colognes
Love the colognes 100%.
The smells are Wonderful. Kinda shocked me they were a rub on but everything old is new again. Will be looking to buy from your company again .
Excellent Service100%.
I'll never use liquid cologne again…!
Excellent produit
Je recommande ce produit sans hésitation!
Mr. Gladstone Fine Solid Cologne
Love it! (viex port)
Was hesitant about getting something without having smelled it first, but I love it!