Rockwell Shave Soap - Barbershop Scent

Regular price

$ 18.00 USD

Regular price

$ 20.50 USD

Sale price

$ 18.00 USD

Unit price

per

Sale

Sold out
Regular price
$ 18.00 USD
Regular price
$ 20.50 USD
Sale price
$ 18.00 USD
Unit price
per
Sale
Sold out
We've spent the last year dialing in the formulation of this glycerin-based soap - Rockwell Shave Soap provides a fantastic lather and will leave your skin feeling taut and refreshed after every shave. Please note Rockwell Shave Soap requires a Shave Brush to create a lather - if you're interested in a brushless cream, we suggest you try Rockwell Shave Cream instead!
Ingredients: Coconut Oil, Palm Oil, Safflower Oil, Glycerine, Purified Water, Shea Butter, Jojoba Oil, Sodium Hydroxide, Sorbitol, Propylene Glycol, Sorbitan Oleate, Titanium Dioxide, Oat Protein, Wheat Protein, Fragrance.
Dimensions: 7.5 cm in diameter and 2.5 cm in thickness

Share
View full details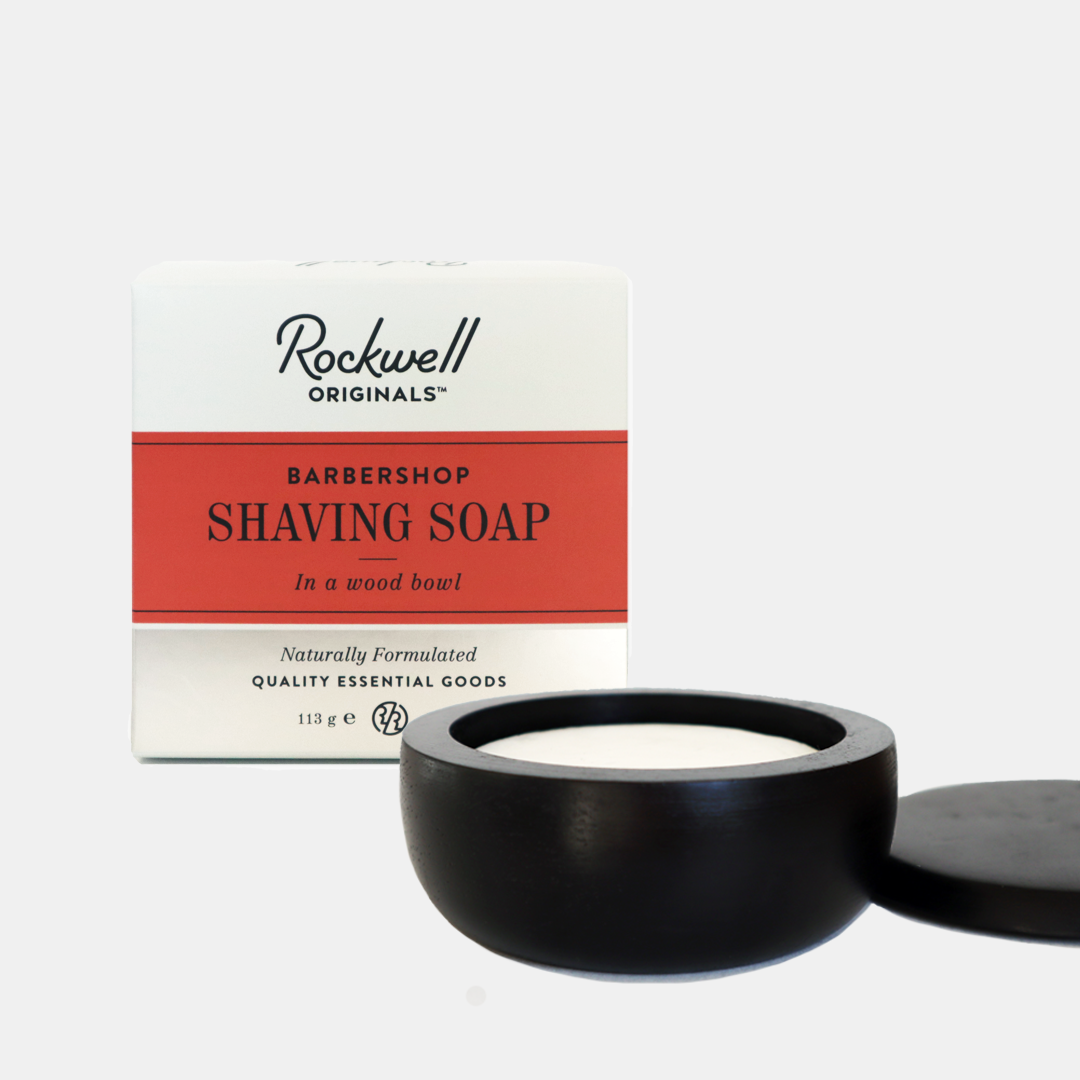 Love the smell and feels really good but please remove Titanium Dioxide
Hi,
really great product but Titanium Dioxide is supposed to be carcinogenic. It would be great if you could remove it. Other than that it is working great and even my sister did cut of a part of the soap since her skin become much cleaner after she visited me over the weekend and started using my soap :-)
Can you please give instructions on how to use it? I use it in the shower for Pre-Shave. But some reported to use it after shaving? So what is the recommended way?
Thanks
Timur
Great pre-shave oil
The appreciate oil helps to soften the beard, and allows the razor to glide over the skin with less friction. I recommend this product.
Yes I really like it this is my 2nd order
Foamy & Clean
This soap makes a nice foam and cleans quite well, and it makes me smell good, too..
After shave lotion
The best product I have ever used for my skin after shaving !! TheTop of the line !!
Aftershave Balm
Outstanding product with great scent!
Oh Man!!
I bought this soap for my husband. Not only does he love it, but I do too!! It has a very nice and clean masculine smell. It makes a man smell like a man.
Rockwell Beard and Body Bar Soap
I love it and my wife too, very nice smell...! And it has a very nice and generous foam. Super color BLACK, it very different and personal.
Palm oil & fast shrinking
Good smell and good suds. I regret not noticing palm oil among the ingredients when I ordered (I wouldn't have ordered it in the first place). Palm oil is a cause of widespread deforestation; it would be good to find an alternative. Also, for a decent-sized bar, the soap seemed to shrink pretty quickly. Too much moisture in the bar?